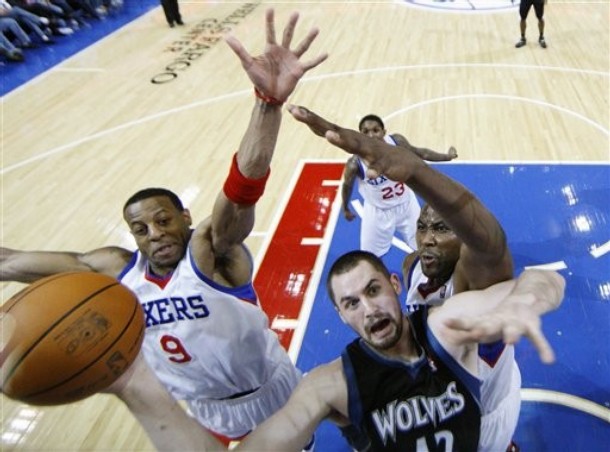 Should we read anything into Philadelphia 76ers forward Andre Iguodala skipping his exit interview. Is it a sign of the future? Is it just a coincidence that this occurred a day after being asked if he saw himself coming back next season.
His response was "I don't control that, so that's not a concern of mine. I just know I'm always going to be prepared. My number one goal is to want to compete for a championship." After all Sixers president Rod Thorn said Iguodala missed the interview because he had a doctors appointment.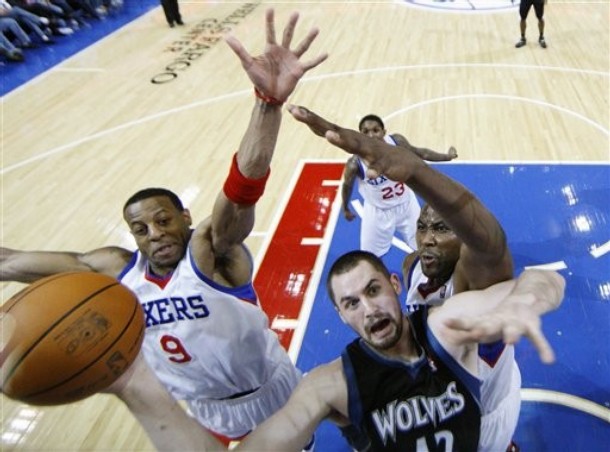 The answer to all of it is both No and yes.
No, because he still has three years left on his contract. Next season he's set to make $13.5 million, $14.7 million the next season and $15.9 million in the following. Unless the team trades him during the off-season, he'll be a member of the team. Head coach Doug Collins trusts him on the court and has helped him improve in just one year. Imagine what another year under Collins may will do for him game.
Yes, because if he really wanted to be a Sixer he would've made that clear when asked if he wanted to be here. It's only natural that a person that has been ridiculed and considered the main culprit for mediocrity since day one, would eventually want out. As crazy as it sounds, Iguodala is getting up there in NBA years. He has to be a little annoyed at always hearing his name come up in trade rumors.
Most likely it's nothing and the reason he missed the interview was because he had a doctors appointment. It's no secret that he was bothered all season by injuries. The guy played with a sore Achilles' tendon, tendinitis in his right knee and a sprained wrist. So naturally he would get checked out by a doctor following the season. However how hard is it for a person of his caliber to push back an appointment?
It's going to be an interesting summer.