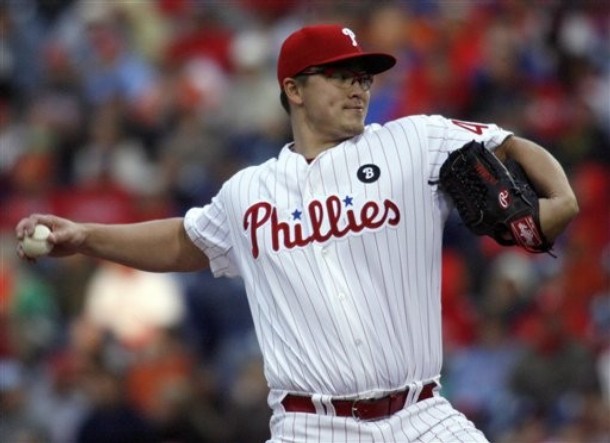 Everyone says stupid things when they are young. Last night Phillies pitcher Vance Worley did exactly that. He had his first "bad outing" as a big leaguer, and said the wrong thing to reporters after the game.
"I came out I was pretty tired by that 5th inning and to walk him obviously made everything spiral" Worley told the media when asked about walking Reds pitcher Johnny Cueto.
"When was the last time I pitched? It's been a while," he added. "I come out of the bullpen for a week, go down to Triple-A, throw three innings down there, tried to get stretched out again. I threw two more bullpen sessions, but that's not really stretching me out."
Worley was telling the media the truth, and now the talk shows are going to burn him for it, the same talk shows that burn Eagles Head Coach Andy Reid for not telling the truth.
What do the fans want? Andy Reid, a guy who tells the media he needs to do a better job and gives no explanation of how or why? Or, do the fans want a guy like Vance Worley, a guy who gives the reason why he thought he performed poorly?
It is unacceptable for any Major League pitcher to be tired after four innings of work. Millions of dollars are on the line along with a permanent spot on a major league roster. Worley should have been prepared coming into the season to be bounced from AAA to the majors and back to AAA again. "Being tired" is not an excuse to walk the opposing team's pitcher, but that is Worley's reason, so the fans and media have to live with it, or not ask the question "what happened?"
This shouldn't be a big issue, but when a team is as good as the Phillies little imperfections stand out more than they would on a bad team. The good thing about the media grilling Worley on his lame excuse is in the future Worley will handle a loss better. In the future he will know to take full responsibility and stay away from excuses. Ryan Madson who was on the hook for last night's loss to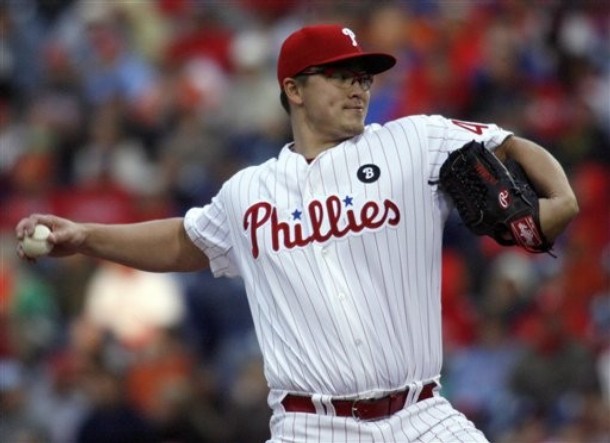 the Reds handled the media the way Worley will one day learn.
"I am already past it, I felt fine I yanked a couple fastballs too low, I feel fine." Madson told Comcast Sports Net's Leslie Gudel
Madson may have had his own reasons of why he pitched poorly but he kept it to himself, because he knows how this city reacts to excuses. Worley will likely hear about the reaction to his "being tired" excuse and know not to go there next time. It is better to have a young pitcher get his stupid remarks to the media out of the way in May as opposed to October.
Imagine if Worley had come out of the bullpen in the playoffs pitched poorly and used "tiredness" as an excuse?