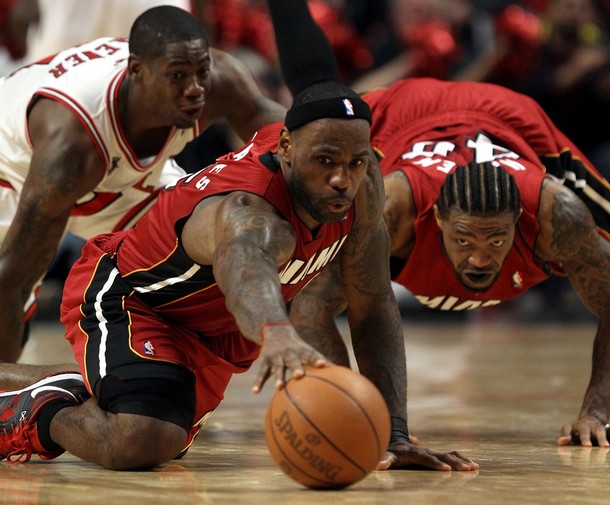 During this year's NBA Playoffs many fans, analysts and pundits have begun playing the comparison game with two of the NBA's marquee names.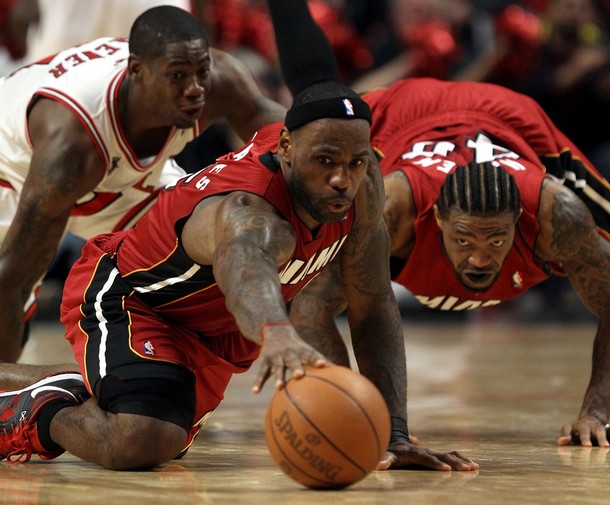 The Miami Heat's Lebron James and the Dallas Mavericks' Dirk Nowitzki have given us great games and moments in this year's playoffs – raising comparisons to some of the games all-time greats.
Is the speculation fair, or even accurate to assess?
Dirk Nowitzki's great career wears the albatross of playoff disappointment upon playoff disappointment. Despite being the face of the Dallas Mavericks organization for 13 seasons including an MVP run in 2006-2007 – Nowitzki is still in pursuit of his first NBA Championship after 13 seasons.
Considered by many to be the greatest foreign player to enter the NBA, Nowitzki's exceptional shooting ability for a player his size has drawn the comparison to former Boston Celtics great Larry Bird. And while he and Bird share the ability to change games with their streaky shooting Bird who played 13 seasons was more of a complete player averaging 10 rebounds and 10 assists to go along with his 24 ppg. Bird's 59 career triple-doubles to Nowitzki's 2 is a clear indicator that Bird was a better all-around player and worked hard at maintaining that status.
Defensively, Bird was more polished totaling nearly twice as many steals in his career as Nowitzki and was as unselfish as they come
averaging 6.3 assists per contest. Where Bird chose to mix it up in the paint, Dirk wasn't as aggressive in that area – had he been, I could see him averaging double-digits in rebounds and more than one block per game for his career. Dirk's shortcomings as a defensive player do not take away from the fact that he is one of greatest pure shooters that the NBA has seen,
The microscope has been looked onto Lebron James since he was a 10th grader and as time has progressed the magnification has only intensified. It reached it's maximum this season when James made he "Decision" along with Chris Bosh to team up with Dwayne Wade in Miami. Drawing the ire of fans nationwide for aligning himself two accomplished stars — increasing his chances to win an NBA title while forming one of the more formidable trios in NBA history.
James has looked as dominant as ever in these NBA playoffs and automatically the Jordan comparisons are being thrown about, despite James not having won an NBA title. I believe that the Jordan comparisons come only because of the number of championships people now look for James to win since joining the Heat.
James' game meshes more favorably with that of Magic Johnson's, despite not playing the natural point guard position James ability to score at will as well as being a good rebounder and assist man make this unprecedented for a man at 6'8″ 270 lbs. If there is a weakness in James offensive game is the ability to knock down his mid-range shot with consistency. That's a small flaw considering what he's able to do without one.
As a defender, James can guard players 1 through 4 with effectiveness, he has a great ability to anticipate passes that lead to steals and easy baskets. James ability to run down the opposition in transition turns a surefire layup into a break going the other way courtesy of a block shot.
Nowitzki and James are two players that may draw comparisons to past greats, but have in their own way carved out their own places in NBA history. The help of an NBA championship which one of these two will win will only add to their greatness.