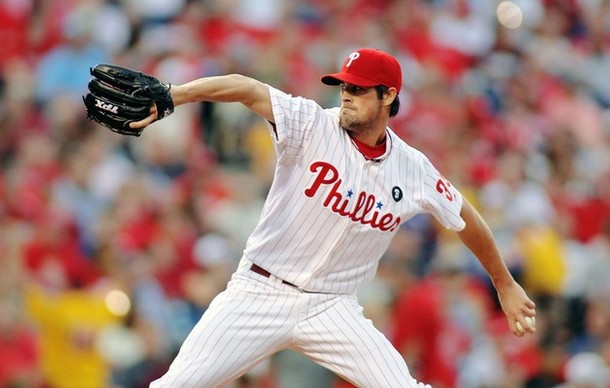 The Phillies survived a scare at the ballpark today. Starter Cole Hamels would leave the game after just four innings of work after taking a line drive from Adrian Gonzalez off of his non-pitching hand.
The left-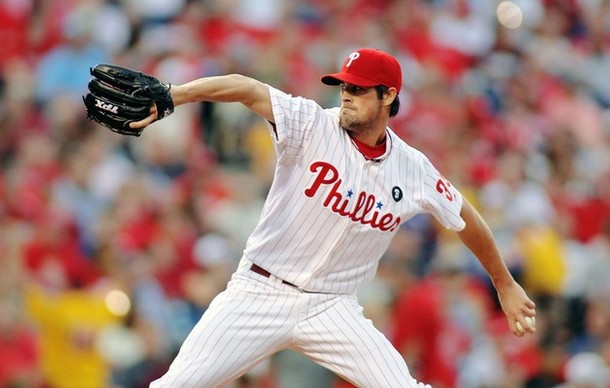 handed starter would leave the game for x-rays, which came back negative. Hamels is not expected to miss any starts, which is great news for the Phillies. With Roy Oswalt, Joe Blanton, and Ryan Madson already on the disabled list, the team can't afford to sustain another significant injury to their pitching staff.
Hamels has arguably been the best pitcher on the staff, which says a lot with his company being two former Cy-Young award winners in Roy Halladay and Cliff Lee. With the team built around the idea that its premier starting rotation will carry them to the playoffs, they can't afford to keep having their aces fall out of the deck.
When Hamels exited Thursday's game, the Boston offense finally broke out of their slump, scoring a combined five runs off of the likes of David Herndon and recently called up Andrew Carpenter.
The Phillies were in a 3-0 hole after six innings, which would be too deep a hole to climb out of. The offense couldn't get anything going against the tough lefthander Jon Lester, who held the offense to just two hits over seven innings.
The bats tried to get a rally going against the Boston bullpen in the ninth inning, and managed to score two runs off of Bobby Jenks with a Ryan Howard homerun, but it was too little too late.
Though the Phillies had a poor showing in the final game of the series, they still managed to take two of three from the Red Sox. The offense remains inconsistent and at times anemic, but their pitching was able shutdown the powerful Boston lineup up until the moment Hamels left the final game of the series.