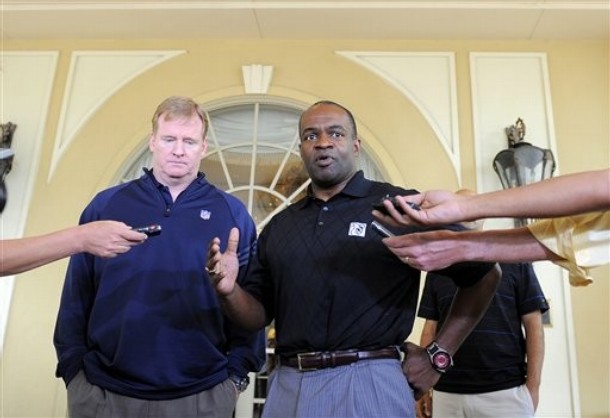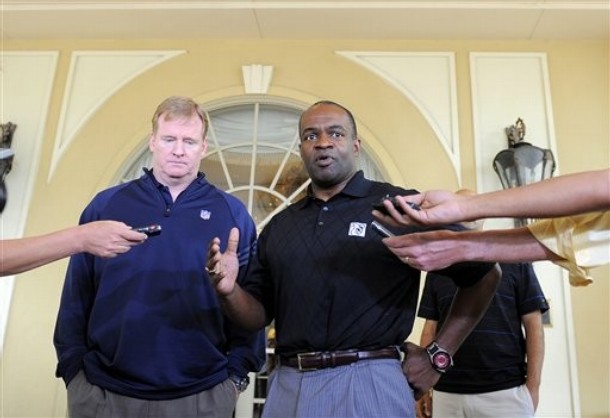 The NFL Lockout seems close to being resolved. In recent weeks, the owners and players have been motivated by the potential loss of $200 million for every week of the preseason that is lost, and have finally begun to get serious about their negotiations, and significant progress has been made.
The only issue that needs to be ironed out is the rookie wage scale. So far, the two sides seem to be in agreement that first-round pick contracts should be four years with a team option for a fifth season.
This concept prevents players that have never played a down in the NFL from being paid absurd amounts of money, and properly compensates them if they prove to be legitimate stars in the league.
It also would increase the trade value of each first round pick. In recent years, teams have been unwilling to trade up in the first round because they don't want to be stuck with the salary demands of a higher draft pick. Teams that want to trade down have also had trouble doing so for the same reasons.
The sides have reached a stalemate as to how much money the player should be paid if the team picks up the fifth-year option. The owners have offered an increase of 150% on top of the average salary of a starter at the player's position for the top eight picks in the draft, and a 125% increase of the average salary for picks eight through 16. Players in the second half of the first round would simply be paid the average salary of a starter at their position with no additional increase.
The players have countered with a proposal that the top 16 picks receive a salary that is the average of the top 10 players at their position in the fifth year, and the next 16 picks receive a salary that is the average of the top 20 players at their position.
The good news is that the gap between the two sides on this issue doesn't seem like something that can't be resolved within a reasonable amount of time. The league reportedly expects to have a deal finalized by July 21st, in time for league meetings.
This is the final hurdle that the two sides must get over before all of the CBA talk can finally be put to bed, and talk can finally return where it belongs: to free agency, training camp, and the preseason.