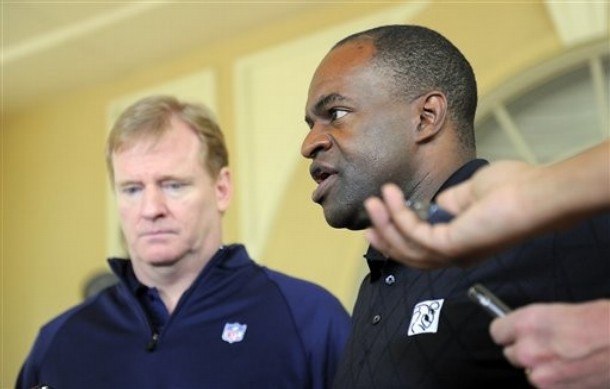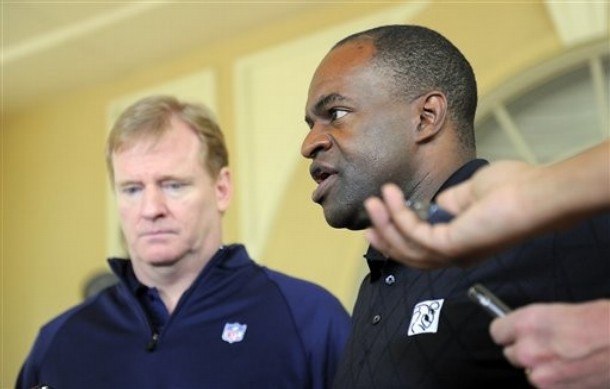 According to the NFL Network and Fox Sports, the NFL players have agreed to the recent proposal by the NFL owners and some of those players will begin showing up at NFL facilities on Tuesday morning.
Jay Glazer of FoxSports was the first to make this report in the wee hours of the morning.
"Under the new terms, team facilities will open as early as Tuesday and training camps will begin Wednesday for 10 teams, Thursday for 10 teams, Friday for another 10 and the remaining 2 on Sunday, just 15 days before the first preseason game. Unrestricted free agency begins after camp begins Friday at 6 p.m. ET."

The NFL Network says that the lawyers for the owners and players negotiated well up into the night on Sunday evening. Their talks didn't end until 3am. and they're still working on details of the deal.
At 11am today in Washington, D.C., the NFL players association will present the owners proposal to a 13-man executive committee. They will meet for an hour and talk about the proposal. Of course lawyers will be present to break it down and highlight the main points.
After that meeting, the executive committee members will vote on the proposal and reports say they will ratify the deal. After that vote, the NFLPA will have a conference call with the 32 players reps on the line.