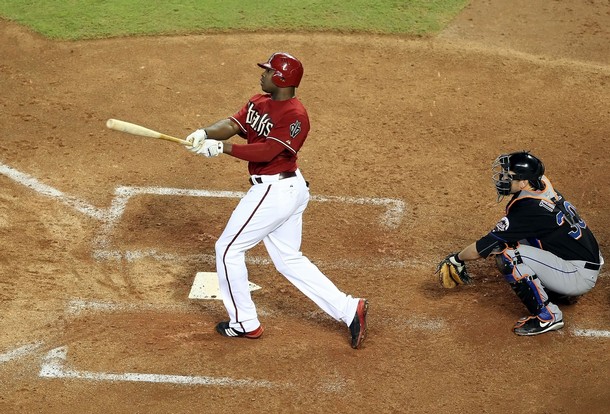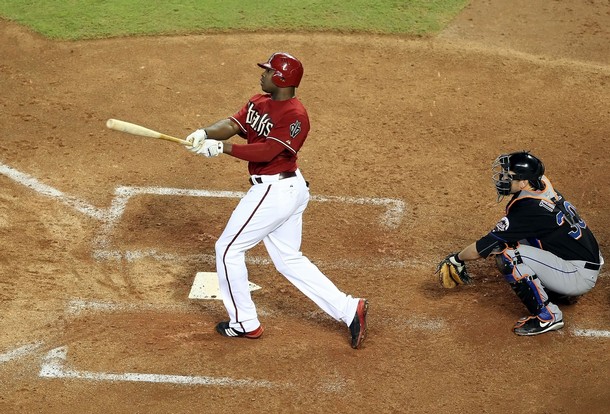 In past seasons when the Diamondbacks came to town, the Phillies were expecting a cakewalk. But when Arizona lands at Philadelphia International Airport on Tuesday, it will be a whole different story. This three-game series could be the tough battle which Charlie Manuel and the Phillies should be expecting to see in the first round of the playoffs.
With August winding down, the Phils are comfortably sitting atop the National League with the best overall record in the Bigs. Come October, they will most likely play the winner of the NL West. Surprisingly, Kirk Gibson's club is currently clinging to a two and one-half game lead over the defending champion Giants.
San Francisco's lack of offensive consistency left the division wide open and the Diamondbacks have been able to take advantage of the situation. After a red-hot May, Gibson's team was in striking distance of first and early this month they have taken the top spot.
Kevin Towers, Arizona's GM, deserves most credit for the team's significant improvement. He has always had a reputation for making quality moves, so when he came to Phoenix it was no different. He looked for over-used veterans to spark his sporadic ball club. Towers solidified the bullpen by adding J.J. Putz, Micah Owings and David Hernandez. Putz has saved 29 games this season, while Hernandez and Owings have combined for nine wins.
The Diamondback's GM also picked up Xavier Nady and Willie Bloomquist. Prior to fracturing his left hand, Nady drove in 35 RBIs. More importantly, he brought some big league experience into the Dback's clubhouse. Obtaining Bloomquist has also proven to be a solid move. Since entering the starting lineup for an injured Stephen Drew, the shortstop is batting just under .300.
They don't have the pedigree of the Phils, but this unusual roster has somehow meshed together and created a solid ball club based on good chemistry.
Arizona's mix of veteran talent and youthful leadership has surprised nearly everyone. Ian Kennedy went from being a never-going-to-make-it Yankee into a lights out 15-win Ace. Daniel Hudson has been a solid number two and with much thanks to his curveball. He has racked up 125 strikeouts already this year.
The Dbacks lineup is much more dangerous than it appears. With Justin Upton and Kelly Johnson at the centerfold of Gibson's offense, he has gotten unlikely contributions from Chris Young, Miguel Montero and Ryan Roberts. After a horrible sophomore slump landed him in AAA, Young has 17 home runs and 28 doubles this season. Roberts stepped up to fill Arizona's void at third base and is currently batting .264. The Dbacks approach to the game reminds me a lot of money ball because despite having what seems like a mediocre team, Gibson finds his guys playing with baseball's best.
Don't get me wrong, on paper, the Phillies-Dbacks matchup is more than a little one-sided, but this isn't the same 95 loss team that Philadelphia swept when they came into Citizens Bank Park last season. Arizona has already beaten Cliff Lee while taking two out of three games at Chase Field.
Gibson's red-hot club is looking to continue their win streak Tuesday night. This three-game set can be a great indicator of what to expect in the NLDS.