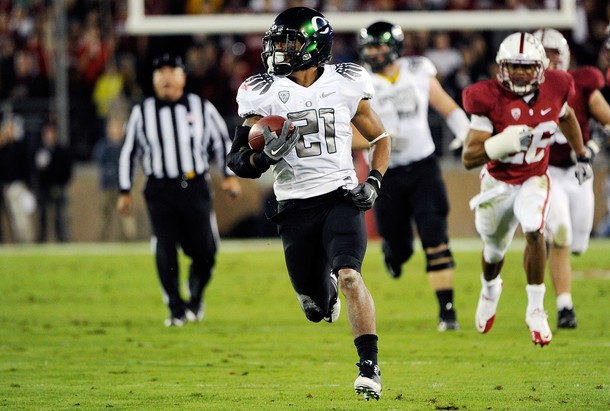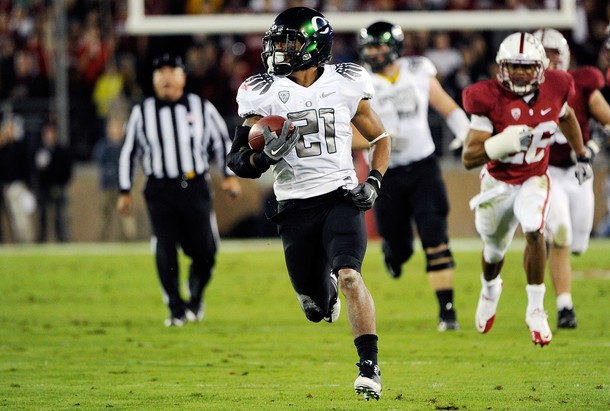 Greetings from the most beautiful beach in the world !  The Ritz Carlton resort on the Island of Grand Cayman is a magnificent place.  A week to recharge the batteries heading into conference championships and bowl games was well needed. That did not get in the way of watching some great college football this past weekend as the BCS picture continues to get more clear like the water here, and cloudy like the water on the Jersey Shore simultaneously.
The debate will continue that we need a playoff. Trying to be objective I see both sides of the coin. No matter which side of the debate you are on, it never takes away from the fact that college football is the most exciting sport in the world. Please don't come to me with March Madness. I agree it is exciting but the college football season is 14 weeks of drama. The NCAA basketball tournament is a wonderful thing, but just doesn't compare.
The reason I began my blog a while back was I had continuously watched year after year the local media speak about two things, The Philadelphia Eagles and Penn State. I agree Philadelphia fans are the most loyal in the world. They live and die with their sports teams. Ask them a question about what any Eagle's favorite toppings are on their pizza and they will know.
Ask them a question about  which two defensive backs would you rather have between Mark Barron, Dre Kirkpatrick, Morris Claiborne and Tyrann Mathieu 24 hours before the biggest college game of the year and you may get that look your dog gives you with the tilt of the head when you ask him long division.
My belief is this city desperately lacks ( with the exception of Garry Cobb ) a talk show host, who knows enough about the sport from a national perspective to ever have an educated dialogue. Hey it's not important to everyone, understood; but for the percentage of people who love the game, study the game, coach the game there really isn't an outlet to voice your opinion.
So I started this with the hopes of getting to that ex player, hardcore fan of the game so we could have those debates on who in fact are the bets teams, players and why. The local radio and TV stations pay some of these people millions of dollars to care what Brent Celek's favorite food is or what DeSean Jackson has in his IPOD. I don't care about those things. Let's talk about what happened when the slot receiver didn't recognize the strong safety or outside linebacker creeping up. Lets break down the game we just watched. What do they say different strokes I guess……. On to a recap of this past week and this coming week…
I hate just as much as anyone those complete idiots who use the word Lock. Lock of the day, Lock of the week, Lock of the Year. First of all anyone who would ever pay handicapper money for picks is just out of his mind. Guys if he really knew who was going to win he wouldn't be trying to get money out of you !!  He would just be sitting at the window in Vegas betting his own cash. I had a very  solid 5-1 week in the six pack this week. Last Tuesday I saw a game in which it literally jumped of the page at me and said please please hammer me. That game was MichiganState and all of my friends prospered. If anything was ever a , wel you know rhymes with rock it was MichiganState. There are a few strong games like that this week. The six pack will be back to it's regular day of Friday this week so stay tuned for the picks.
I went back over the last 3 or so articles on GCOBB.COM and kind of graded myself on what I had predicted. I said 3 weeks back Oregon would end Stanford's national championship dreams. That in fact did happen Saturday with Oregon pasting Stanford. With that I have been screaming to anyone who would listen Andrew Luck is NOT the next John Elway. He may not even be the next Eli Manning.
Finally after two years I heard Phil Simms come out last week and say you know what maybe this guy isn't everything people are saying. He was ridiculed like he insulted the guy's mother. I'll say it again since nobody will. He is a good college quarterback and will have a nice career in the NFL. Nice….
I then said that LSU would beat Alabama and special teams would be the difference. Turns out Alabama missed 4 fg's and LSU in fact won outright as a 5 point underdog with special teams being the difference. I have been saying all year Boise State is a complete fraud and even though their schedule was a joke the would find a way to loose a game this year. It was so great to watch TCU expose this team FINALLY.
On to my top 5
1)  LSU
Nothing has changed. Despite problems with the quarterback position that defense is the best I have ever seen at the collegiate level. Have said since day 1 they are the best team in college football and maybe one of the best ever.
2) Oregon
I know I know Oklahoma State is still undefeated and should be number two. Well if we were basing the ranking on record alone that would be correct. This is not a shot at Oklahoma State I am a huge fan of them.  Brandon Weeden is definitely a finalist for the Heisman trophy along with Justin Blackmon. I am sticking to my guns on December 3rd in the Bedlam Game, in Stillwater with EVERYTHING on the line, a banged up underdog Oklahoma team will find a way to win that game. Now I watched a healthy Oregon team just dominate the 4th ranked team in the country this past Saturday. LaMichael James ran for 146 yards and 3 scores and is back to his old self. I predicted 3 weeks ago they were my sleeper and  I guarantee you nobody wants to play this team right now.
3) Alabama
Again one of the best defensive teams of our generation. Donta Hightower, Jerrell Harris with Trent Richardson carrying the load on defense. But they couldn't get it done at home against LSU and on a neutral field give me Oregon. I do not love their special teams and their Quarterback.
4) Oklahoma State
The popular kid in school this week, the flavor of the week, the first girl in 9th grade to develop boobs. This is a very good team. The defense is much improved. If anyone gets a chance they actually play IowaState this Friday night on ESPN. They won't win out. Call it a hunch.
5) Oklahoma
December 3rd they get a shot at redemption. I am sure there isn't a player or coach in Norman that can explain those 3 hours where it all fell apart against Texas Tech and it cost them a shot at the national championship. They are banged up. But come on watch this team on tape they are good. They upset Oklahoma State and it isn't crazy to think they, Oregon and Alabama all claim that 2nd spot in the BCS Game.
I have to tell you I have watched a comeback this year from the Big 10 or Big 12 or whatever it is. Michigan has gotten better. The addition of Nebraska has been a great thing. It has been a great conference to watch.
Not a huge slate of important games but a few to watch:
Louisville vs UConn – I know I know what !!  Seriously I love what direction Charlie Strong has this team headed. Most people won't give it a 2nd look. I like this coach and will be watching the again this week.
Nebraska vs Michigan – Interesting opening line with Michigan being the favorite at -2.5 and has actually gone up to 3.5 hmmmm  will be a great game
Penn State vs Ohio State – I like the Penn State Defense.  Hate the Penn State offense. I'll focus just on the game this isn't the proper form to discuss coach Joe Paterno.
USC vs Oregon – Two high flying offenses can't wait to see this one.
Look for the six pack of Picks on Friday : Currently hitting at a 74% clip