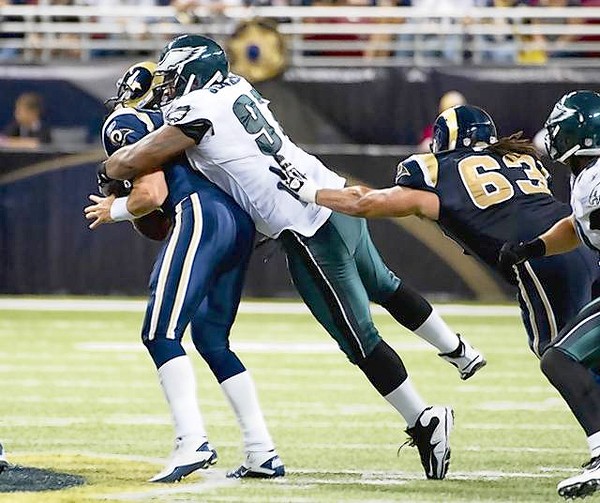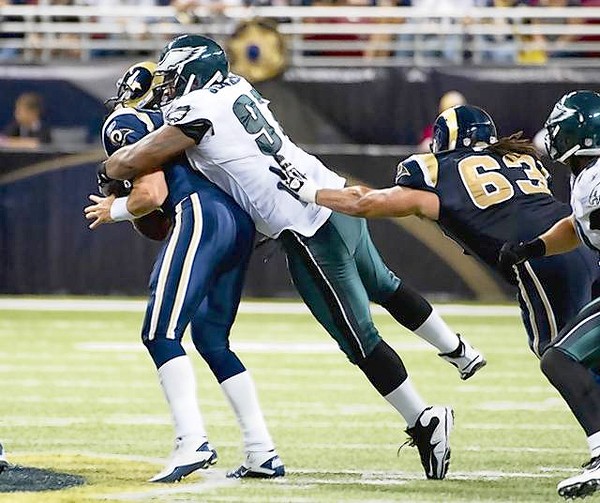 The Eagles have reached an agreement on a restructured deal with defensive tackle Cullen Jenkins.  It isn't a surprise but it is good news.
After the Packers were eliminated from the playoffs, their players were singing Jenkins' praises and talking about how they missed him so much, that there were rumors of him possibly heading back to Green Bay.  That won't be happening.
"We are very excited about having Cullen back on our football team," said general manager Howie Roseman. "Cullen made an immediate impact for us this year on and off the field. We look forward to a great future together with him in an Eagles uniform."
Jenkins registered 5.5 sacks in his first year.  He came down with seven tackles for loss, and 61 total tackles.
The defensive tackle started fast with the Birds.  He registered four sacks over his first three games as an Eagle, becoming just the second defensive tackle in team history to open a season with one sack in each of the first three contests (Jerome Brown, 1991).
He won a Super Bowl title with the Green Bay Packers in 2010-11 season.