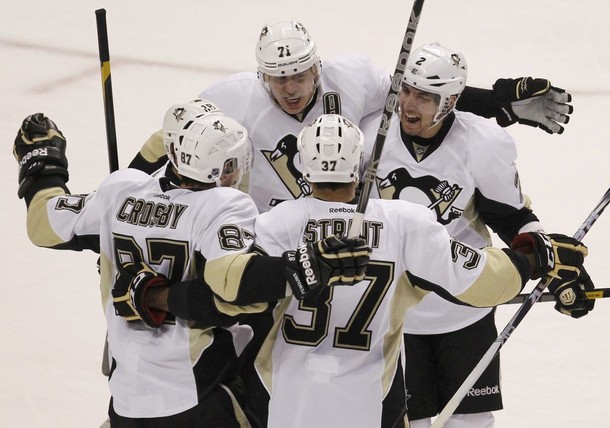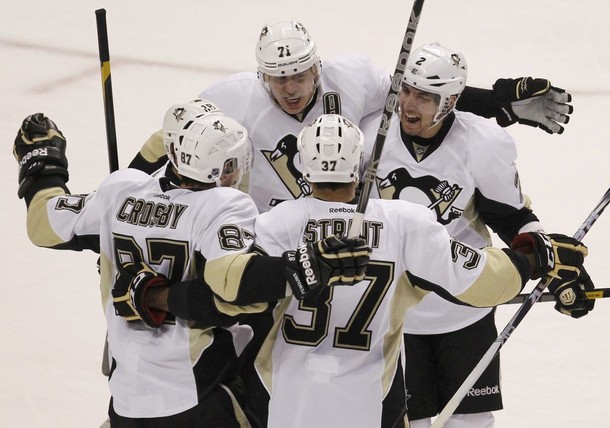 The Philadelphia Flyers had a chance to sweep the Pittsburgh Penguins in the Stanley Cup Quarterfinals. This was a team without superstar James Neal and grinders Arron Asham and Craig Adams. All they had to do was play a modicum of defense and they should have, on paper, been able to squeeze out a win to close out the series.
Instead, they buckled like wet paper bag, losing to the tune of 10-3 in their worst home playoff game loss in franchise history.
Following the free-for-all that was Game Three, referees Chris Lee and Wes McCauley called a tight game to make sure that no one went out of control. The Flyers, unable to adapt, were called for eight penalties excluding the forty-eight penalty minutes earned to Zac Rinaldo, Pavel Kubina and Wayne Simmonds in the second half of the game.
Don't be surprised if Rinaldo is suspended for one to three games with a hit similar to Asham's on defenseman Zbynek Michalek. One would think that, after Game Three and during a game that was being called very close, he would know better than to play like a scrub. I asked before this series started if Rinaldo is too much of a liability. Well, now we know.
It was as if the team completely forgot hockey 101. Matt Read and Matt Carle were each abysmal, responsible for at least half of the ten goals against. Ilya Bryzgalov was at fault for three of the first five goals he allowed, and seemed to have trouble with both his lateral movement from post-to-post and his rebound control. After being pulled in favor of Sergei Bobrovksy, the defense was just as nonexistent in his absence.
According to Adam Kimelman of NHL.com, the last team to score double digits in a playoff game was the Los Angeles Kings, who beat the Calgary Flames 12-4 on April 10, 1990.
The only "good" that can come from this complete embarrassment of a hockey game is the message sent that the way the Flyers have been playing in the Quarterfinals to date will not get them far, if they do in fact close out this series.
Hopefully the humility of being responsible for this garbage in front of their fans will wake them up in Game Five on Friday in Pittsburgh and help them build onto being something more than being just an offensive juggernaut.
For the latest Flyers news and updates, you can follow me on twitter (@JoshJanet).