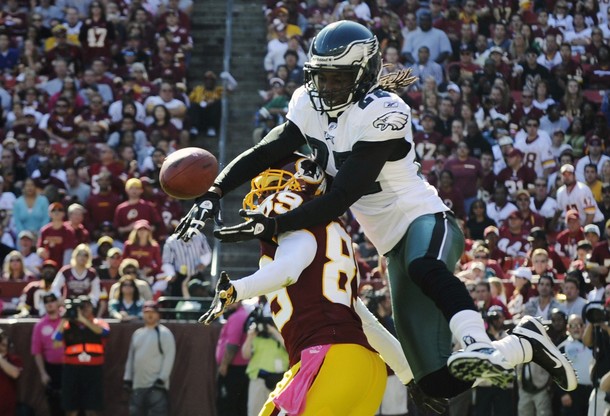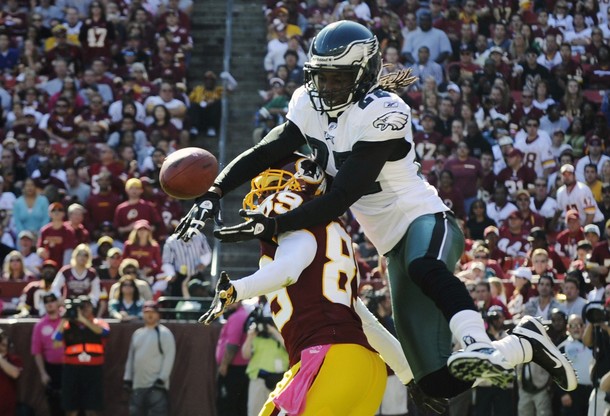 It's a done deal.  Asante Samuel is now an Atlanta Falcon.  The Eagles traded him for a seventh round draft pick which very disappointing when you consider how productive Samuel has been here in Philadelphia.
He reworked his contract with the Falcons.  Samuel signed a three year deal for $18.5 million dollars today with Atlanta, now the Eagles will be able to line up Dominique Rodgers-Cromartie at their left cornerback position and Nmandi Asomugha at the right cornerback position.
Joselio Hanson has been the Birds nickel back, who lines up on the slot receiver on passing downs in nickel or dime coverages.