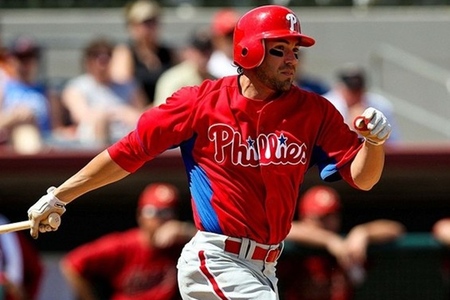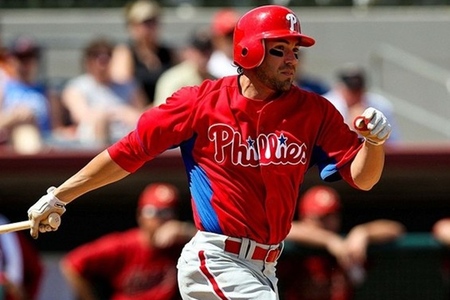 Ruben Amaro Jr reached a deal with Ben Cherington that sent the once non-roster invitee, Scott Podsednik to the Boston Red Sox in return for cash. The move is good for the Phillies because Podsednik was not going to be playing at Citizen's Bank Park this season and the team could use the extra cash.
The undisclosed amount of money the team received for the outfielder famously known for his speed around the bags probably isn't much more than a couple hundred thousand, but with the expiring contract of Cole Hamels rapidly approaching and his asking price only growing higher, any money will be appreciated in helping keep him in sporting the cursive white P.
After fighting his way through the Phillies' minor league system last season, Podsednik plateaued playing for Lehigh Valley and never got his shot to make it back to the show. He has had a slow start to this year playing in Lehigh Valley for the second consecutive season, but his six stolen bases have Red Sox scouts excited that his blazing speed has returned.
The 36-year-old's age makes him less appealing, but the Sox are willing to take their chances on the former third round pick. His nine-year tenure shows he has been around the game for a while, but he hasn't been to the majors since his 2010 season was cut short by injuries. After losing a showdown to Juan Pierre for the final spot on Philly's roster, Podsednik was sent back to Lehigh Valley to rot.
Despite needing some help in the outfield, Amaro Jr made the right move shopping out Podsednik. The Phillies don't need a guy who is going to bat less than .250 and steal a few bases. They have Pierre to fill the small ball need. Philly needs a player with pop in his bat and Podsednik isn't going to be that guy.
Cash opens up options for the Phillies. They can pursue someone to fill the void in left field or get the monkey off their back and sign Hamels to his long awaited extension.  With Podsednik gone, the Phillies can start to give Leandro Castro some long awaited reps in triple A ball because the minors are for developing players not giving burnt out All Stars a chance to relive their dreams.