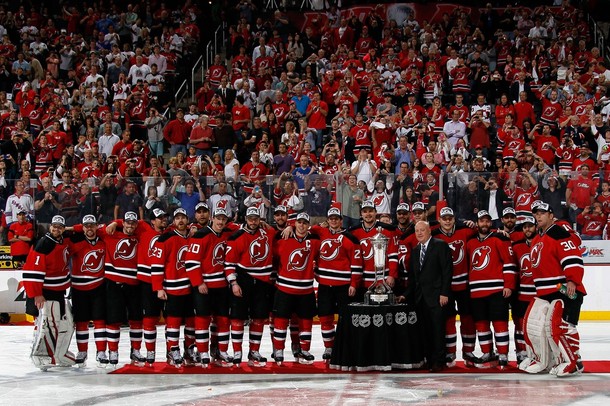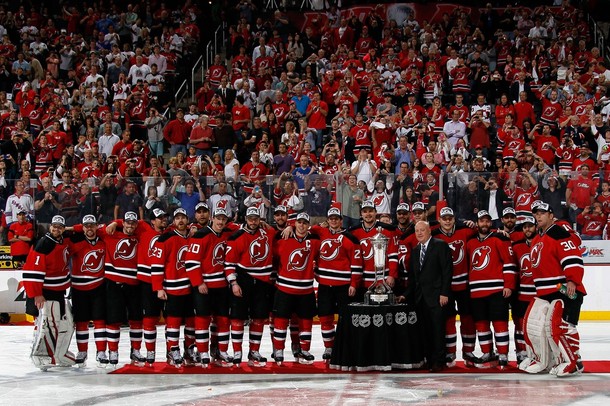 It wasn't the match-up that the NHL was salivating over, but it's official- the Stanley Cup is headed to either Los Angeles or Newark in the next two weeks.
Calder nominee Adam Henrique scored the overtime winner yesterday evening to send the New Jersey Devils to the Finals for the first time since 2003.
As frustrating as it is for Flyers fans to watch the Devils advance, they deserve to be there. Many have argued, including myself, that the reason the Flyers lost to the Devils is that their "up tempo" system couldn't adapt to the Devils, but the New York Rangers ran into the same problems in spite employing a much more defensive-minded system.
The Rangers couldn't get their superstars Brad Richards and Marian Gaborik to contribute (Gaborik did have one goal) while fourth liners Ryan Carter (claimed off of waivers in October) and Stephen Gionta were phenomenal for the Redshirts.
The Devils just came together at the right time with a good mix of veterans and youth. Martin Brodeur hasn't needed to steal a game in any series thus far, but is playing well enough for a forty year old.
On the other side of the country, the Kings have been eagerly awaiting their dance partners after Dustin Penner scored the overtime winner in their series with the Phoenix Coyotes. The Kings have just plowed past the top seeds in the post-season, punching their ticket in a meager 14 games.
As most are aware at this point, the abundance of ex-Flyers on either the roster or the staff for the Kings is enough to make them the easy team to root for. The Kings, along with the Flyers, were one of six teams to join the NHL when they expanded to twelve teams in 1967.
Even though the wait for another parade in Philadelphia has been 37 years and counting, the Kings have never won the Stanley Cup.
This should be their year.