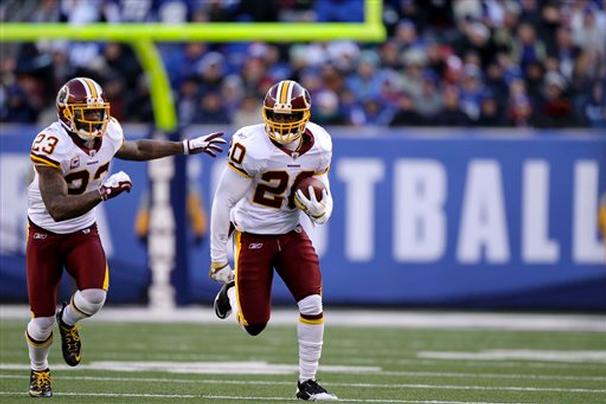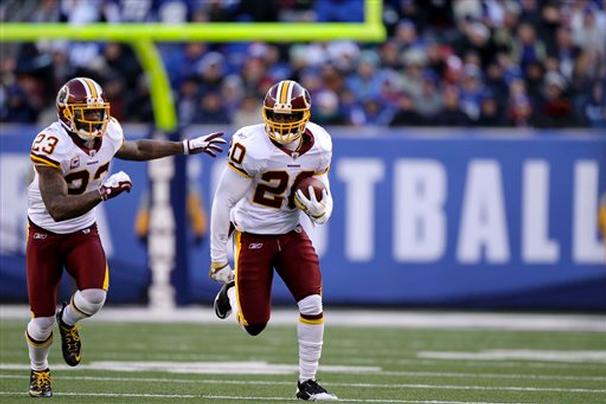 Okay the Birds have signed veteran safety Oshiomogho Atogwe and he will come into camp as a backup with Nate Allen and Kurt Coleman starting at the safety spots.
With Atogwe's ability to pick off passes and cause fumbles, he's got to be a starter.  He's picked off 25 passes with caused 16 fumbles in his career.  The NFL game is all about turnovers.
Former Eagles linebacker coach and current New Orleans Saints defensive coordinator, Steve Spagnuolo was on 94 WIP today with Anthony Gargano and Glenn Macnow and he had some great things to say about Atogwe.
"What I remember is every time he was on the football field, he was making a play," Spagnuolo said. "He has a knack for creating turnovers. You guys will see that. He's one of those guys, and when I say this, you'll know exactly what I'm talking about, the great ones in this league can tackle and punch the ball at the same time. They do it every time they tackle. No. 20 there in Philadelphia, Brian Dawkins, used to do it all the time, right until he finished in Denver, and O.J. does the same thing. He'll create turnovers, he'll make plays, and more than anything, he's a great leader."
He will give the Birds more leadership and experience in the secondary, which has got to help.  They'll need to communicate much better this time around.
You know Andy Reid and staff called Spagnuolo before they signed Atogwe, so they got a glowing report about him before they signed him.  This defense needs big plays and a ball hawking safety is exactly what is needed behind the feverish pass rush the Birds hope to put on the field.
"It's definitely a situation that I'm excited about because I haven't been in this position since the second year of my career", Atogwe said today. "It's definitely one I look forward to because it's challenging and it will bring the best out of me. At the end of the day, whatever is to happen will be the best for the Philadelphia Eagles and that is what I am looking forward to."
I think there's plenty of room for the 30-year old veteran in the secondary and I see him taking over as a starter for Coleman before too long.  I expect the third-year safety from Ohio State to play well, but I think the Birds are going to find a reason to put Atogwe on the field.
You're also going to see the Eagles and other teams using three-safety defenses versus multiple-tight end sets.  They're going to need defenders who are willing to both cover and tackle because multiple-tight end sets are both good passing and running sets. An extra-safety can be used instead of going with an extra cornerback or extra linebacker.
Remember that he will also add more depth.  I don't think they can be sure about second-year safety Jaiquawn Jarrett.  He hasn't proven he can play in the NFL as of yet, but he'll get his chance this summer.
I loved what I saw of Allen in camp and I believe he has the ability to step his game up to be a star.  He looked very fast and quick, so I see him having a big year picking off passes.