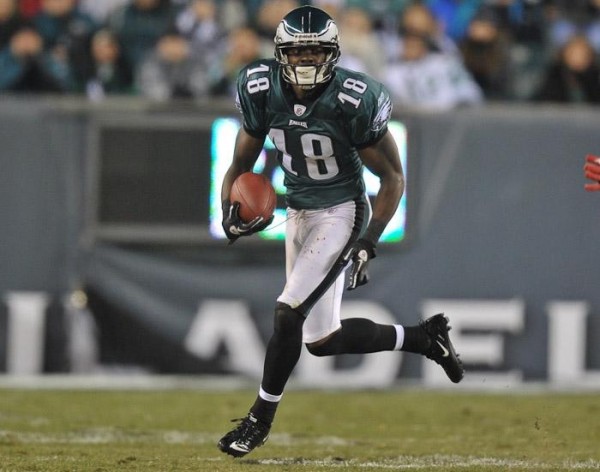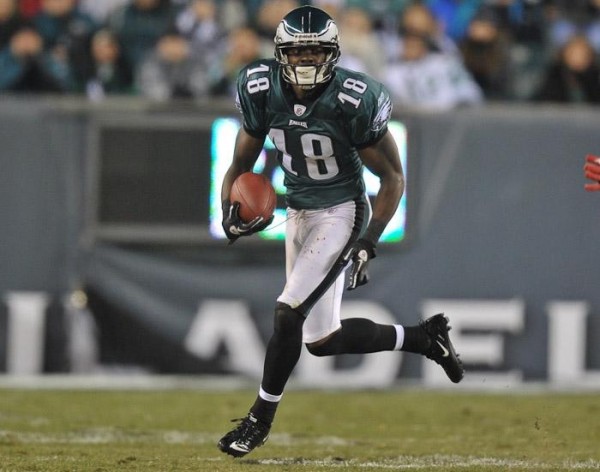 Potential Breakouts

Jeremy Maclin: In 2011, Maclin didn't take another step forward in his growth as a wide receiver. After catching 70 passes for 963 yards and 10 touchdowns in 2010, the 24-year old's numbers dipped across the board, hauling in 63 passes for 859 yards and five touchdowns a year ago. Maclin was limited a bit by injuries, and also didn't get a chance to workout during the preseason after spending almost the entire off-season battling a mysterious illness that some believed had the potential to make him miss the season. With a full, healthy off-season to work on his game, Maclin is primed for a breakout season in his fourth year in the system. He's got the potential to be a true number-one receiver, and this could be the year he realizes it.
Clay Harbor: The NFL is a copycat league, and you can be the Eagles have taken notice on how some of the best offenses in the league utilize a lot of two-tight end sets. Harbor has always had the potential to be an asset as a receiver, but he's received few opportunities with Brent Celek ahead of him on the depth chart. But in 2012, he should have an opportunity to at least establish himself as a regular redzone threat.
Phillip Hunt and Cedric Thornton: The stories for these two players are almost identical. Neither was promised a roster spot at the start of training camp, but both players made it impossible for the team to release them with stellar performances in the preseason. Hunt has made major strides and looks like the team's third best defensive end right now, and Thornton could be the first defensive tackle off of the bench to spell Cullen Jenkins and Derek Landri.
Mychal Kendricks: We saw almost nothing but good things from the second-round pick during the preseason. Kendricks is fast, strong, and is constantly around the football. It has been some time since Eagles fans have had this much legitimate reason to be optimistic about the linebacker position.
Dominique Rodgers-Cromartie: DRC was miscast last season as the team's slot cornerback. He didn't embrace the role, and 2011 became a lost season for him. Now that he's been returned to one of the outside positions, the former Cardinal seems to be rejuvenated, and he's had a fine training camp. He appears to be primed to be more than just an adequate replacement for Asante Samuel.
Potential Let Downs
DeSean Jackson: Jackson has his money, so the conventional school of thought surrounding him is that he'll be able to focus squarely on football and have a big bounce-back season. I'm not so sure. Even before his poor efforts from 2011, I think NFL were starting to figure out how to defend the speedy receiver and limit the damage he can do. I'm not saying I expect DeSean to have a bad year, but I don't think his final stat line will be dramatically different from what it was a year ago.
Nnamdi Asomugha: Nnamdi has had a pretty rough preseason. He's looked unsure of himself in coverage, and has been giving up more than his fair share of completions. The Eagles are counting on him (and paying him) to be a shutdown corner, and right now he looks like nothing more than an average corner at best. I haven't seen any evidence that we'll be getting the cornerback who used to take away one half of the field during his days in Oakland.
Nate Allen: There has been a lot of optimism about Allen this preseason, but I just don't see it. To me, the third-year safety looks like an adequate starter at best. He's never going to be great in run support, and I've seen him blow too many coverages in his first two seasons to be confident in that aspect of his game. A lot of people think this is Allen's breakout year, but I'm on the opposite side of the fence. I think he'd have a much better chance to succeed if he had an established veteran starting alongside him that could help him grow and develop, but the Eagles just don't have that guy right now.
Michael Vick: For the sake of avoiding redundancy, see my Four Predictions About The 2012 Eagles article.
Follow Denny Basens on Twitter