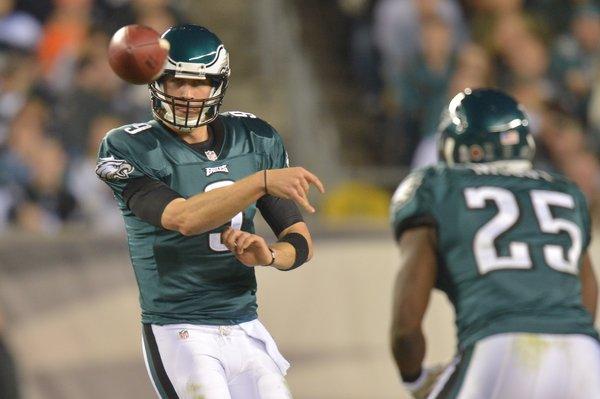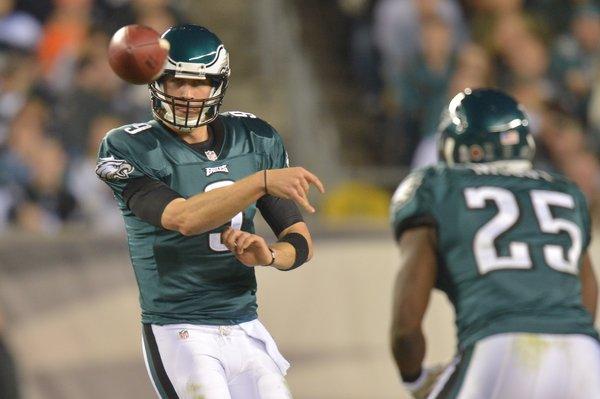 Earlier this afternoon, Eagles head coach Andy Reid talked to the media but he wasn't willing to say that Michael Vick was definitely going to miss Sunday's game versus the Washington Redskins.  He did say that Vick was still resting at home.
I will be astonished if Vick is able to pass the tests necessary to get back on the field on Sunday.
I think backup quarterback Nick Foles is going to be the starter on Sunday.  He took the snaps today with the first team offense.
This is a perfect situation for him.  Both of the Redskins top pass rushers, Brian Orakpo and Ryan Kerrigan are sidelined due to injuries.   The Washington secondary is mediocre at best and there's no way they're going to be able to stay up with DeSean Jackson and Jeremy Maclin without a pass rush.  If the Birds defense stops the Washington ground game, Foles will get the chance to light the Skins up.
The Eagles coaching staff was spending so much time with Foles that he didn't get the chance to come into the locker room during the lunch break.  Normally, Vick talks to the media between noon and 12:45, but Foles had to speak with the media after practice because he's was tied up with the coach between 12 noon and 12:45.