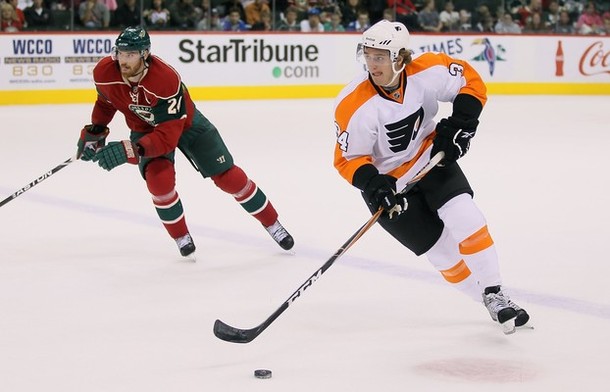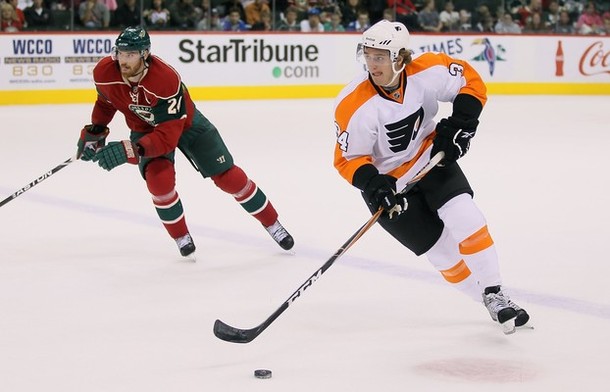 Neither Marc-Andre Bourdon nor Ben Holmstrom were guaranteed spots in the Philadelphia Flyers' line-up in September, when training camp would have begun for the 2012-13 NHL season.
Regardless of whether the season comes back, it may already be over for the both of them, as official (and unofficial) updates have made recent health issues more clear.
Bourdon spent over half of last season in Philadelphia after earning a fateful call-up in November 2011. He earned his first goal nearly a month later, scoring against Tomas Vokoun and the Washington Capitals in a game captured on HBO's 24/7: Road to the Winter Classic series.
His last game as a regular defenseman in the line-up was on February 18, when it was revealed that he had suffered a concussion some time earlier and chose to hide it from the team.
He eventually re-joined the team near the end of the season. He even played in Game One of the Stanley Cup Quarterfinals against the Pittsburgh Penguins.
Unfortunately, another concussion knocked him off the roster.
If you count the concussion he reportedly received on New Years Day in 2011, this would have been the third known concussion of his professional career.
Since Saturday, December 2, Bourdon has been out of the Adirondack Phantoms' line-up with a mysterious "illness." It was reported at the time that he had woken up from a pre-game nap, only to feel nauseous and dizzy. Last night, Michael Cignoli of The Saratogian was able to get Phantoms coach Terry Murray to open up a bit on Bourdon's condition.
"It's not what I would call a concussion.  When he left here, he was not showing signs of that.  I don't even know what the hell it is.  He's having signs of a little bit of not able to focus in a real tight area.  Out there he's good, in here he's not so good.  We don't believe that that's tied together, but that's the issue right now.  Before he left here, he went to see an ophthalmologist."
Tim Panaccio of CSNPhilly also spoke with Flyers general manager Paul Holmgren about Bourdon. PH had this to add:
"He has concussion issues.  I'm concerned because he is out and not playing. But I think there has been players who have had a similar history like his and have been fine."
However you choose to spin it, it's unlikely that Bourdon is going to play any time soon.
As for his teammate (and Phantoms' captain) Ben Holmstrom, the news is pretty straightforward: a knee injury sustained recently has required reconstructive surgery of his ACL.  He is projected to be out for the next four to six months.
The news is another blow for the Phantoms, who are trying to battle their way back into playoff contention after sliding in the rankings. Holmstrom was off to a slow start this season, but he has earned the trust of the organization with a handful of NHL call-ups in the last two years.  He has not yet scored at the NHL level, and this news means it's going to be at least next season until he gets another shot.
For the latest Flyers news and updates, you can follow me on twitter (@JoshJanet).