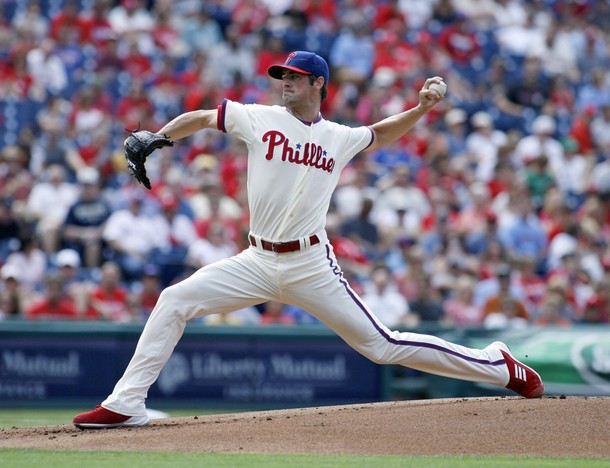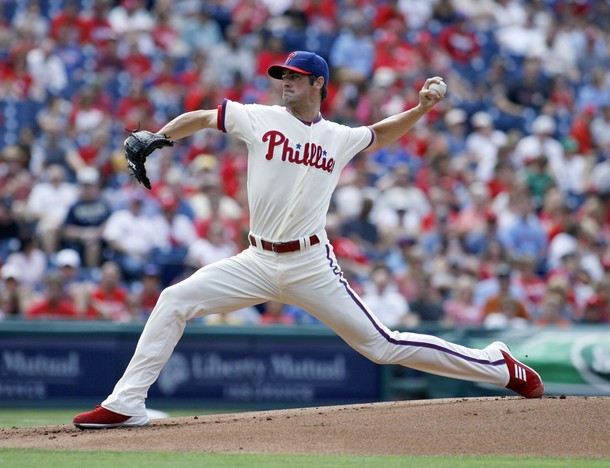 The Philadelphia Phillies had their three-game winning streak snapped on Wednesday afternoon, falling the Cleveland Indians 10-4. Their record drops to 19-22.
Cole Hamels had a poor outing today, allowing five runs in five innings. It's the first time Hamels has given up more than three runs in a start since April 4th. He gave up home runs to Mike Aviles and Nick Swisher, and also allowed three doubles.
Jimmy Rollins had a nice game at the plate, driving in three runs. Rollins came up with a big two-out double in the fifth inning that scored two runs and got the Phils back in the game.
Chase Utley, Michael Young, and Ryan Howard went a combined 0-9.
John Mayberry had another productive offensive game, going 2-3 and scoring two runs.
Chad Durbin was the first pitcher to take over for Hamels. Durbin quickly recorded two outs in the sixth inning, but allowed a walk to pitcher Cory Kluber and a base hit to Drew Stubbs, forcing the Phillies to lift him in favor of Jeremy Horst. Horst gave up a two-run single to Asdrubal Cabrera.
Phillippe Aumont threw a scoreless seventh inning. He's now had five straight scoreless appearances, although they've all come in garbage time.
Final Thoughts
The tough-luck season for Cole Hamels continues. When he's at his best, the offense is MIA. When he gets some decent run support, he's off of his game on the mound.
The Indians have dominated the Phillies' three aces. They've scored a combined 19 runs off of Hamels, Cliff Lee, and Roy Halladay in three games against them.
Before the game, the team announced that they had agreed to terms with pitcher Carlos Zambrano on a minor league contract. Zambrano was once a solid major-league starter, turning in a number of strong seasons for the Chicago Cubs. He struggled last season with the Miami Marlins, going 7-10 with a 4.49 ERA. Teams have also had issues with his personality over his career.
Zambrano was signed to give the team some veteran depth for the rotation. If Tyler Cloyd falters as the team's fifth starter, Zambrano could very well take his spot in the rotation some time over the next month. It's a low-risk signing that could potentially help the team, so I'm alright with the move. The signing is comparable to the move the team made several years ago when they brought in Pedro Martinez.