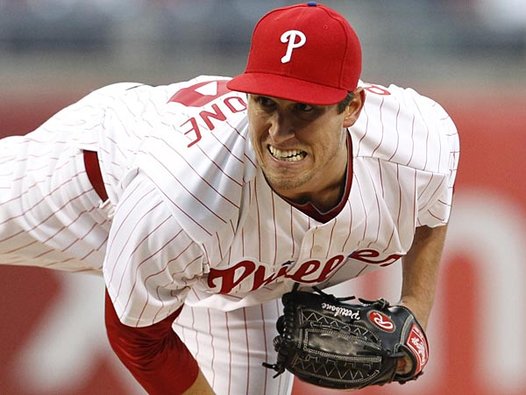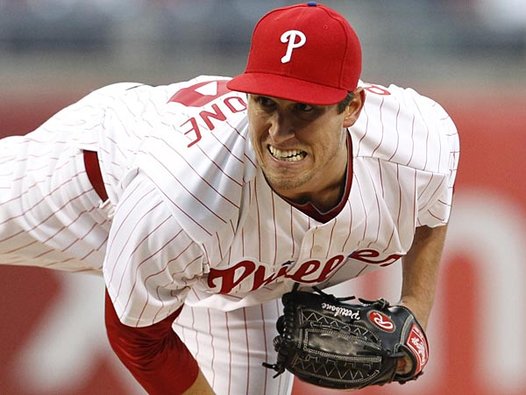 The Philadelphia Phillies won their third straight game on Tuesday night, defeating the Cleveland Indians 6-2. Their record improves to 19-21.
Jonathan Pettibone continues to pitch very well as the team's fourth starter, logging 6.2 innings and allowing just two runs on four hits. He earned his third win of the season.
John Mayberry got the start in centerfield, and paced the Phillies offense by going 3-4 and driving in three runs. He also hit his eighth double of the season.
Domonic Brown went 2-4 and drove in a run.
Carlos Ruiz had a productive game, going 1-3 with a walk and came around to score two runs. His average has increased to .209.
Kevin Frandsen got the start at second base and hit a solo home run.
Charlie Manuel has had to get creative while working through the eighth inning without the services of Mike Adams, who has been unavailable with back spasms. In this game, Manuel used a combination of Antonio Bastardo, Justin De Fratus, and Jeremy Horst to get through the eighth.
Bastardo recorded one out, and gave up a triple and a walk before being lifted in favor of De Fratus.
Manuel is giving De Fratus an opportunity to stick around in this bullpen. He's called on the rookie to get some big outs in the last couple of games, and he's succeeded.
Final Thoughts
The Phillies are on a bit of a roll right now, having won three in a row.
This team has been very fortunate that guys like Kyle Kendrick and Jonathan Pettibone have been able to step up and give them nothing but quality performances throughout the season. It's largely because of these two guys that the team has been able to stay afloat.