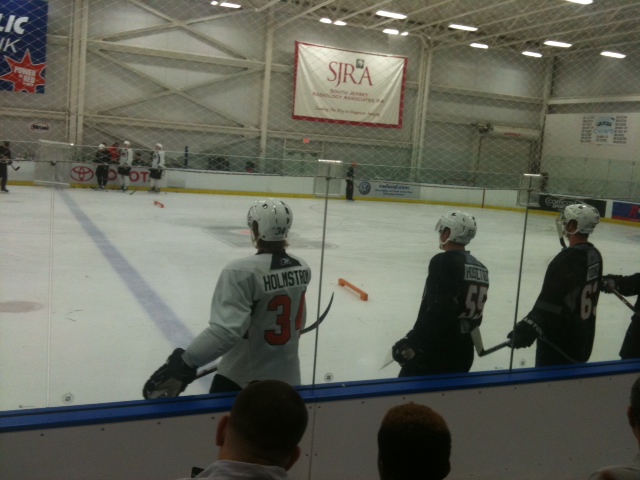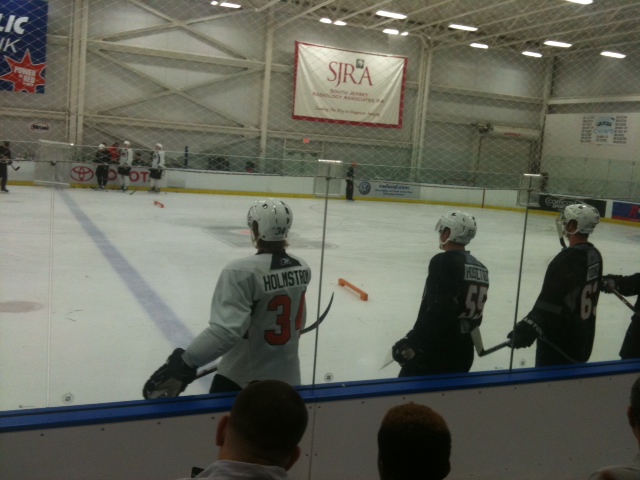 The annual Philadelphia Flyers Prospect Camp (now being called the "Flyers Development Camp") kicks off Sunday evening before settling in for the duration of next week. The "Trial on the Isle" that also takes place every year in Avalon, NJ will commence on Wednesday.
Ian Laperriere, head of player development, has revamped the program to focus more on actual skill development and less on physical training.
From the Flyers' web site:
"I don't believe in bringing kids in during July and have a training camp atmosphere," Laperriere said. "It's not fair to anybody. It's not fair to the kids to be expected to be in top shape in July, which I don't think they should be. They should be in good shape, but not ready to compete."
Laperriere also reduced the number of camp invitees and eliminated the prospect game. In past years, it's been fun to see what undrafted players were coming to camp and whether they had any potential to earn a contract, but rarely has that ever happened. The closest case in recent memory was Ian Slater, who attended both the prospect camp and Flyers training camp before earning an AHL contract with the Adirondack Phantoms. Slater split time last season with the Trenton Titans, and will not likely be back next season after earning just one assist in 32 AHL games.
The prospect game is great for fans, but it also led to two injuries last year. Both Shayne Gostisbehere and Frederic Larsson, two of the organization's better defensive prospects, were hurt by their future teammates looking to impress upper management. The last thing they need is for someone like 2013 top pick Samuel Morin, at 6′-6″, destroying new prospect Tyler Goulbourne, at 5′-11″, to prove he's tough.
"There are no games," Laperriere said. "I went to Paul Holmgren and Chris Pryor and told them how I felt. It's ridiculous to play games because we've had so many injuries in the past. I feel bad for the fans who want to see the future Flyers play but at the end of the day this is what's best for the kids in the system."

"I can't blame the invite guys. They come in and are trying to make a name for themselves. It's their one shot. I would do the same thing. So, they take a run at some of our top prospects in a game sometimes. Looking back, it's not worth it."
Two prospects that will not be in attendance are forwards Petr Placek (2011, 6th round) and Michael Parks (2010, 5th round). It remains to be seen why they will not be at camp; Placek hasn't shown any progress at Harvard University, but Parks had a great freshman season at UND. A leg injury limited him to just 25 games this season, but he is still a decent prospect to have in the system.
Recently signed Michael Raffl will also not be in attendance at camp. While Matt Read attended last year, they may not have felt it necessary for Raffl, 24, to travel from Austria for a development camp that he probably doesn't need at this point.