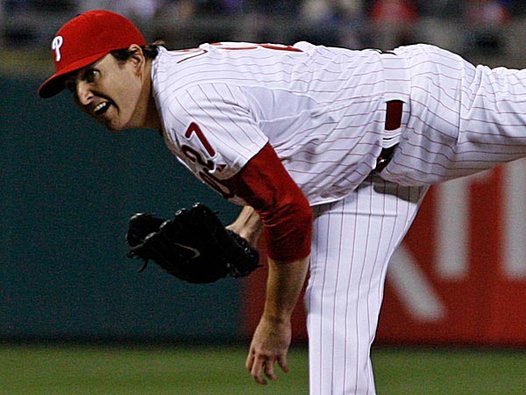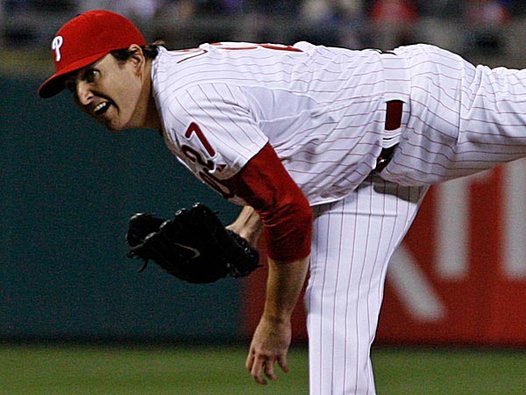 The Phillies won the second game of their double header with the Chicago White Sox on Saturday night, winning in 13 innings 2-1. Their record improves to 47-48.
John Lannan was magnificent for his second straight start. Lannan gave the team eight strong innings, allowing just one run on four hits.
Lannan's performance helped lift the rest of his teammates, who seemed emotionally drained after the loss earlier in the day. The offense managed just two runs on five hits in this game.
John Mayberry, who was forced into the lineup because Ben Revere broke his foot on the final play of the day game, hit his seventh homer of the year in the seventh inning.
The Phillies finally broke the tie in the 13th inning with an RBI single from Michael Young.
Young went back to the lead-off spot with Revere out, and went 2-6.
The bullpen did an excellent job taking over for Lannan and holding the White Sox down. The relievers combined for five scoreless innings.
Luis Garcia pitched the ninth and 10th innings, Justin De Fratus handled the 11th, Jake Diekman got through the 12th, and Joe Savery earned the win after making it through the 13th.
Final Thoughts
Superb pitching bailed the Phillies out in this game.
After failing to seize a chance for victory that the White Sox were just begging them to take in Game 1, the Phillies' hitters were sleep walking through this game. Luckily for them, John Lannan had another eight-inning performance in him, and the bullpen miraculously had five shutdown innings in them.
The Phillies were fortunate to come away with a split today, but they should have won both. Their failures in the first game still leave a very bitter taste in my mouth.
Losing Ben Revere to a broken foot is going to hurt this team. Revere had been playing out of his mind over the last month. He had finally figured out how to be an effective threat at the top of the order, and he was one of the reasons that the offense was starting to produce a little more consistently. John Mayberry is going to see action everyday now, and while he does bring some extra power to the order, he won't be able to replace what Revere had been doing for the team.
The Phillies will look to win the series tomorrow afternoon, and finish the homestand with a solid 7-3 record.