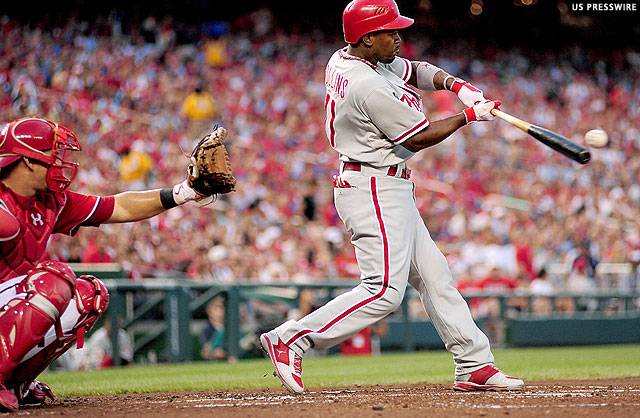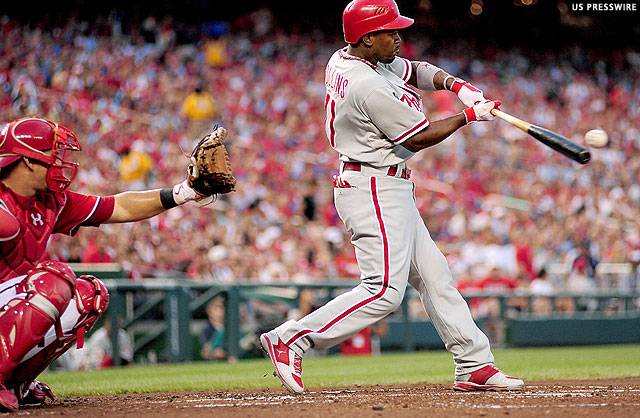 The Philadelphia Phillies lost their third straight game on Tuesday night, falling to the Cardinals 4-1. Their record drops to 49-51.
Jonathan Pettibone pitched only five innings, allowing three runs on seven hits. Pettibone gave up a run in the first inning, and two more in the fourth.
Chase Utley remains red-hot. Utley went 3-4, extending his hitting streak to six games.
Domonic Brown went 0-4, leaving four runners on base.
John Mayberry went 1-4 with an RBI double.
Haven't you all missed Raul Valdes? Valdes was recalled from Triple-A to take the spot of the injured Joe Savery, and celebrated his return to the majors by allowing a run in 1.1 innings.
Justin De Fratus and Jake Diekman each recorded an out.
Luis Garcia pitched a scoreless eighth inning.
Laynce Nix is completely useless by the way. Completely useless. Nix is batting just .192 with two homers and six RBI's.
Final Thoughts
It feels like the wheels are starting to come off for good here.
The Phillies are scuffling again. Just as they fought their way above the .500 mark, they lose three straight and have a losing record once again.
The team is really missing the energy that Ben Revere had been bringing to the table at the top of the order. Revere had been hitting over .400 for nearly a month, and been getting on base early and often. Now that Revere is on the shelf, the team is stuck with Jimmy Rollins back in the lead-off role, and Rollins' typical 1-5 or 1-4 efforts just aren't having nearly the same impact.
It's still a little soon to declare the team dead, but things aren't looking good right now.