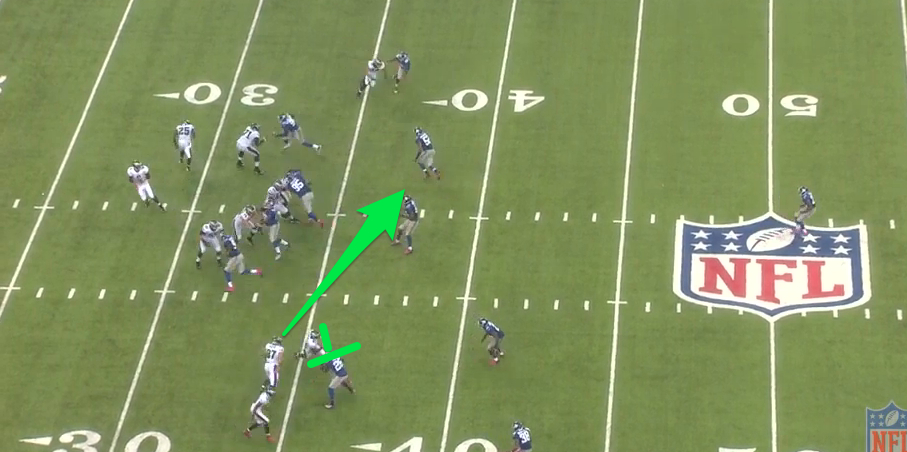 The Eagles receivers have been having a very tough times getting open versus man to man coverage.  Teams have been double teaming DeSean Jackson and playing the other receivers man-to-man for the last few games.  They were get much of the same medicine in the first half of their game against New York.
Eagles head coach Chip Kelly started out in the first half of the game with the receivers running routes similar to those they have been running this season.  They were still having trouble getting open.
But in the second half, they started running some of the pick routes, which teams have been running against the Eagles secondary.  On this play in the second half, Jason Avant, Brent Celek and DeSean Jackson get in a bunch alignment on the right side of the formation.
Avant, who is lined up on the inside,  takes a few straight downfield, then he runs right into the defensive back who is covering Celek.
Celek takes a step forward then he breaks off of the pick inside and comes open on a crossing route.  He's running wide open with a defensive back in hot pursuit.
Nick Foles got the ball to him.  The Birds are going to need to run more of these types of routes to help them get open.  Their starting group of receivers, other than Jackson, don't have good speed or good quickness, so they're going to continue to see teams run man-to-man coverages against them.
Unfortunately, most of the time they're getting covered like a blanket.
You can bet that the Tampa Bay Bucanneers with their outstanding secondary are going to cover them man-to-man.