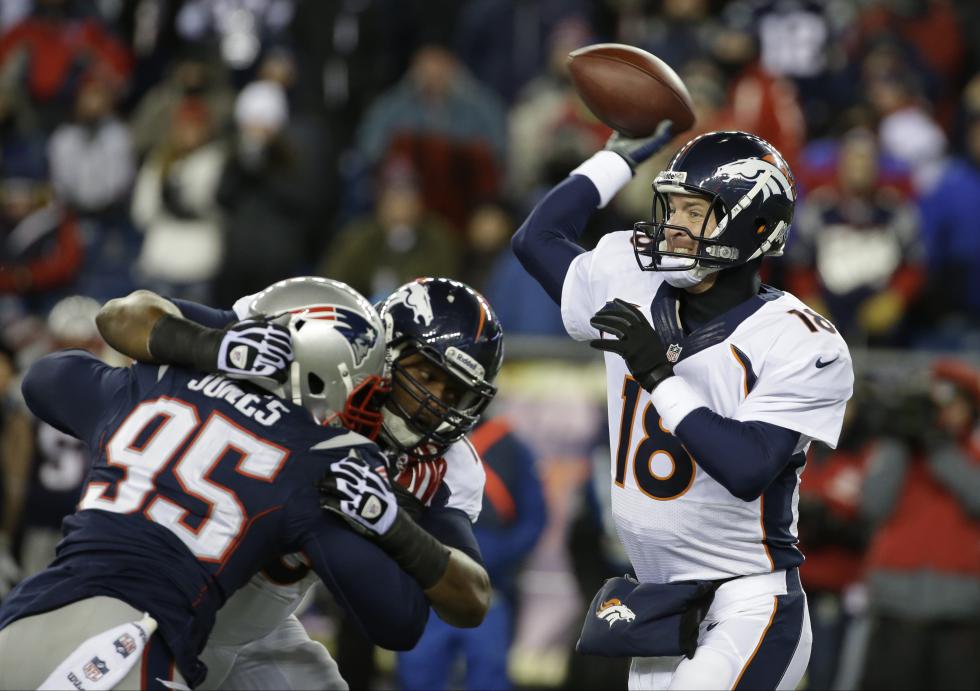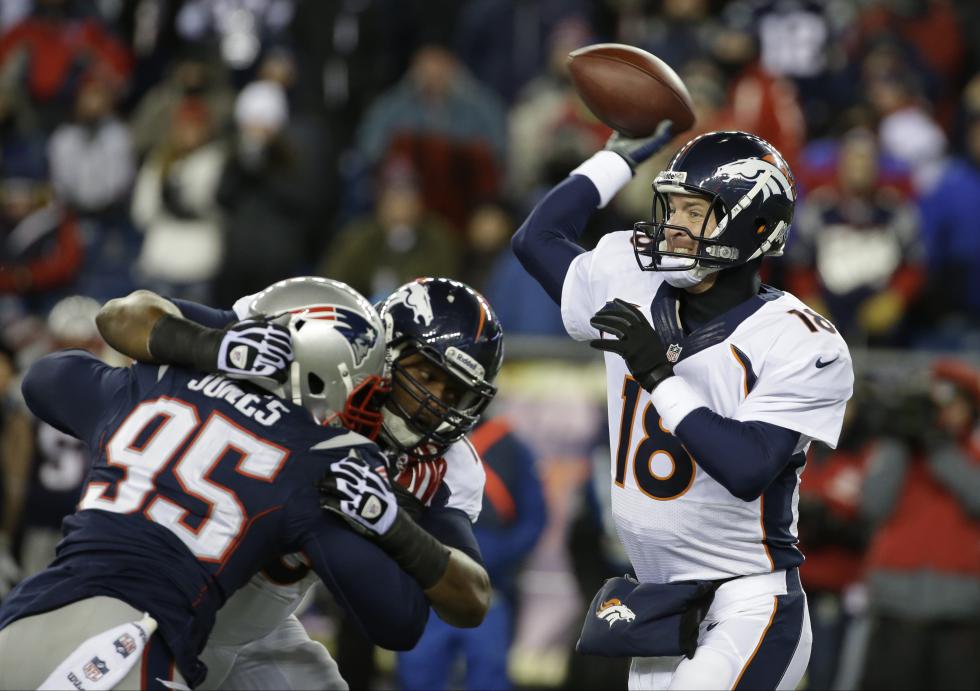 As the game approaches and the forecast becomes easier to pinpoint you will begin to hear about Manning's poor record in the cold.  Let all of the so called handicappers use that as a reason they chose a particular side. If anyone thinks the weather will be a DIRECT reason Denver wins or looses you just do not understand the game. At the same time that Is not saying that rain/snow/and especially wind will not be a major factor in game planning. Met Life Stadium as we all know gets a notable cross wind on even a normal day. So I am aware and all of that has been taken into consideration:
Defensively Sherman can go man coverage on Thomas and neutralize him better then anyone else in the NFL. When I sit and watch Decker run his routes I see an average receiver. I believe his numbers are inflated 20-25% by the accuracy of the quarterback.  His strengths are when he is running a 2,6, or 7 route. His counterpart Wes Welker runs the 3,6 and 2 better then almost anyone in the NFL but who can forget his drop on the 7 route against the Giants a few years back. Most of the time the 8 or 9's are coming from Thomas so you may see Manning throw more screens which are actually like a run play because few teams are having any success making a living going north in the a and b gaps on the ground against Seattle.
In the NFC Championship, Kappernick did most of the  damage with his legs. Over the first three quarters he was able to escape danger while moving the sticks and creating scoring chances for the 49ers. Obviously Manning does not have the same luxury taking off or calling his own number on a draw when needed so more then ever Moreno and Ball will have to come up big catching the ball out of the backfield. What should be noted is in the 4th quarter the medicine became the poison as Kappernick turned the ball over multiple times. As the quarter went on it was obvious to me the signal caller  had lost that confidence he carried around the first 45 minutes thus causing indecisiveness on whether to release the ball or tuck it and take off.
On offense, Wilson was able to make enough big throws ( nothing bigger then the TD to Kearse on 4th and 7 ) to enable Seattle to move on. I think Wilson as well suffers from a lack of confidence as his play had dipped considerably the last 6 weeks. And all you have to think about is if these two teams switched quarterbacks who would be favored ?  You have to give a ton of credit to Denver defensive coordinator Jack Del Rio as he has dealt with a ton of injuries and has his defense peaking as the final test approaches.
What I see is this.. Both teams scoring in the low 20's. This game will not be like many think with Manning airing the ball al over the field. He is way to smart to play into Seattle's strength which Is their size on the corners. Look for a more  ball control type of passing attack. Attempting to move the sticks methodically and make every possession count. Settling for three points on a drive will not be a bad thing. And Touchdowns will be that much more important.
In the end, you very well could see Manning in the same exact position as Kappernick was 24 hours ago. This time with a chance to become the first quarterback in NFL History to win the Super Bowl with two different teams. This time with a chance to solidify his place among the top 5 quarterbacks in NFL History.  If it does happen I am quite confident that Denver unlike San Francisco will make far better use of the two minutes and three time outs. When San Francisco threw that Interception there were less then 30 seconds left in the game and they were sitting on two timeouts. If they  would have used one on first down from the twenty regrouping instead of throwing a jump ball against the best cover corner in football we may have seen a different outcome.
The film and d coordinator in me says I could put together a game plan to shut Manning down. But the fan in me wants this for him. He doesn't have a posse or talk crap on twitter.  He doesn't flash his bling , have 5 kids out of wedlock. He is a true student of the game and he respects the game. And I think we all would be lucky for it to be 20-14 Seattle up with 2 minutes left. Seattle punts and Denver fair catches at their own 30.. Manning walks out onto the field and we hear the word Omaha… Then we see if he can create magic one more time.. There aren't many left like him so appreciate what we are about to see in a few weeks. You could just be watching history be made…..