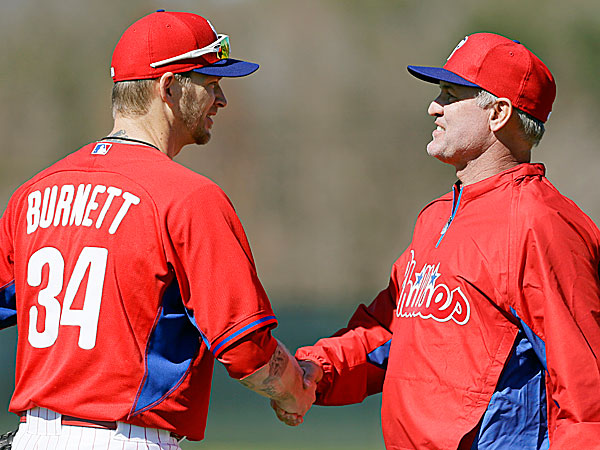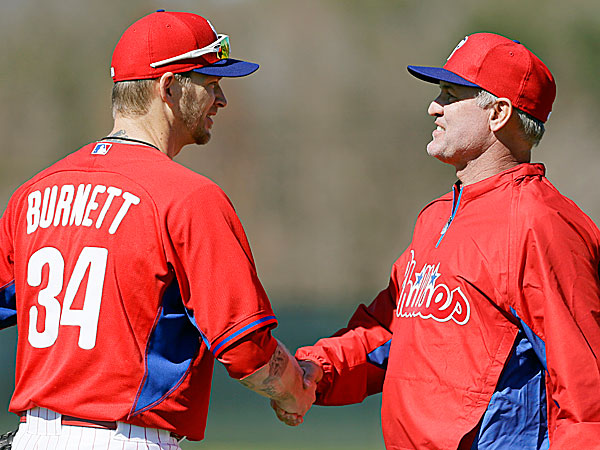 The Philadelphia Phillies won their Grapefruit League match against the Pirates on Saturday.
A.J. Burnett got the start, allowing one run on one hit over two innings. Burnett gave up a double and hit a batter with a pitch in the first inning. 

Jessie Biddle pitched two innings, and allowed two runs on three hits with a walk. He also struck out two.
Antonio Bastardo allowed a solo home run in his only inning of work.
Jake Diekman pitched a scoreless frame, striking out two.
Brad Lincoln also threw a scoreless inning with two strikeouts.
Jonathan Papelbon pitched a scoreless inning.
Tony Gwynn Jr. started in centerfield, and picked up two hits.
Carlos Ruiz batted out of the two-hole, and went 1-2 and drove in the team's only run.
The heart of the order (Chase Utley, Ryan Howard, Marlon Byrd) went a combined 0-8.
The Phillies went 1-9 with runners in scoring position, and left 10 men on base.
Final Thoughts
For the second straight game, the Phillies offense was ice cold.
The only extra base hit came from Tony Gwynn, a player who is not expected to make the final roster.
Over the last few years, we've seen this lineup go into too many prolonged periods where they just can't get a hit or drive in runs to save their lives. The way this lineup has been constructed, its something to be expected.