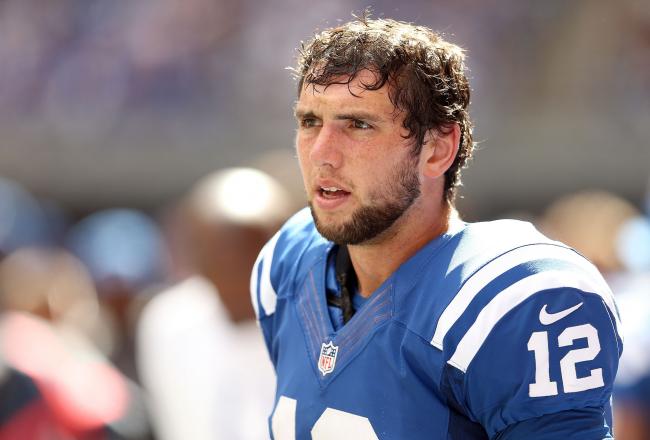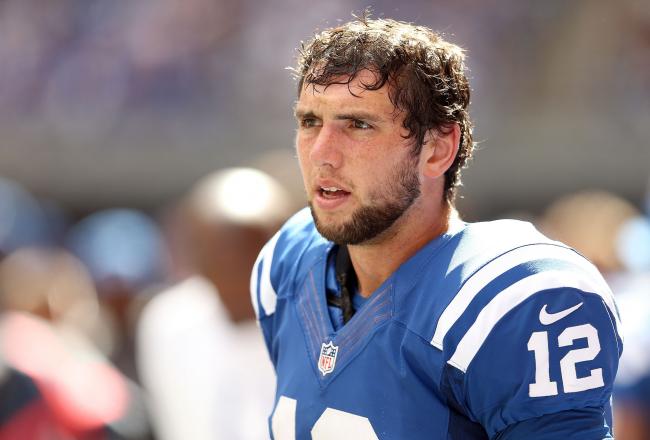 Tennessee Titans
The Titans are the team in this division that just seems to be stuck in purgatory.
They're not getting worse, but they're not getting any better either.
The Titans have tried to shake some things up, releasing star running back Chris Johnson and hiring Ken Whisenhunt to take over as head coach, but this team is a project that is going take some time to rebuild.
Three years after drafting him in the first round, the Titans still don't know what Jake Locker is. He's shown a few nice moments here and there, but he just can't stay healthy. He played in only a handful of games last year, while Ryan Fitzpatrick ended up playing the majority of the season for Tennessee.
Rookie Bishop Sankey is set to take over for Chris Johnson as the team's featured back, but the Titan offensive line is going to have to take massive steps forward in order to help set him up for success. They did try to address the line by signing Michael Oher and drafting Taylor Lewis in the first round.
Just as the Titans don't have any stars on offense, the defense is also about as mediocre as it gets.
The unit has a number of underwhelming high draft picks, such as linebackers Derrick Morgan and Kamerion Wimbley. Veteran pass rusher Shaun Phillips should help some, but won't be an overwhelming difference maker.
This is just a bad football team. While the hope here is that Whisenhunt is able to save the career of Jake Locker, more than likely the Titans are looking at a full-scale rebuild that's going to take several years to complete.
Projected Finish: 5-11, 4th Place
Jacksonville Jaguars
While the Jaguars won just four games in 2013, the impact of head coach Gus Bradley could be seen within the play of the team.
Jacksonville became a much tougher team as the year went on. Midway through the season, the Jaguars were winless, and many believed they had a legitimate shot to go 0-16. However, the talentless team learned from Bradley how to fight and push back, and finished strong with six of their final eight games decided by a touchdown or less.
Bradley has the team buying into his message, now he needs to build up talent to really get this program going in the right direction.
The Jaguars began that process by selecting quarterback Blake Bortles with their top draft pick. Bradley will take his time developing his new passer, and allow the offense to be run by returning veteran Chad Henne until Bortles is ready.
Bradley has put an emphasis on setting Bortles up for success in the future by upgrading the talent at the skill positions. Jacksonville spent a pair of second round picks on wide receivers Marqise Lee and Allen Robinson to join productive young wideout Cecil Shorts to make up their receiving corp. Talented, but troubled, Justin Blackmon is still with the team, but is facing another indefinite suspension, and with the team investing multiple high draft picks on the position, it looks as though Bradley is not counting on Blackmon being a part of this team's future.
The Jaguars also parted ways with former franchise running back Maurice Jones-Drew, opting to replace him with former Minnesota Viking Toby Gerhart. Gerhart is a tough runner who has yet to be given an opportunity to really show what he can do after spending his entire career as Adrian Peterson's backup.
Defensively, the Jags have brought in a couple of Bradley's old players from his Seattle days (defensive ends Chris Clemons and Red Bryant), but neither is a true impact-player. Jacksonville will hope to get continued development from young guys like safety Jonathan Cyprien and corner Dwayne Gratz, whom they invested second and third-round picks in a year ago.
The rebuilding of the Jaguars is just starting to get off of the ground. While Jacksonville won't come close to the playoffs for another year, there is much reason to be optimistic about what Gus Bradley is doing with this team. This year, he committed his off-season resources to stocking up his offense with plenty of young talent. This is a year for development, if by the end of the season Bortles is starting and showing a good rapport with the young receivers, then this young squad could really be exciting to watch in 2015.
Projected Finish: 6-10, 3rd Place
Houston Texans
After the disaster that was the 2013 season, the Texans come back with a fresh coaching staff and a clean bill of health with hopes that they'll be able to be competitive once again.
However, the Texans could endure another season of rough quarterback play. The best that the team could do this off-season was acquire turnover-prone veteran Ryan Fitzpatrick. If Houston fans were tired of Matt Schaub's interceptions last year, they're going to get sick of Fitzpatrick quickly.
Arian Foster returns after missing the majority of last season with an injury, and his best days are likely behind him. Foster may still have a little something left in the tank, but he's not nearly the explosive force that he was several years ago.
Andre Johnson is still a very productive receiver. Despite the turmoil that was the Houston quarterback situation, Johnson still caught 109 balls for over 1,400 yards last season.
The Texans' defense should be noticeably improved with the return of injured linebacker Brian Cushing, along with the drafting of top prospect Jadeveon Clowney with the top draft pick. They'll join elite defensive end J.J. Watt along with another former first round pick Whitney Mercilous to give Houston a strong pass rush, and a backbone for what should be a pretty solid defense.
The Texans are going to be strong defensively again, especially with newly hired Romeo Crennel now pulling the strings. However, they're just average at best on the offensive side of the ball. In a weak division, it could be enough to help make them competitive and keep them relevant in the standings throughout the year. But Bill O' Brien will need some time to build back that offense in order to make them a true threat in the division again.
Projected Finish: 7-9, 2nd place
Indianapolis Colts
The lone playoff caliber-team in this division, the Colts stand poised to take the next step as they enter the third year of the Andrew Luck era.
Luck avoided a sophomore slump in 2013, throwing for 3,800 yards and 23 touchdowns. More importantly, he cut his interception totals from 18 in his rookie year down to nine. Luck is one of the rare quarterbacks in this league that just seems to have that "it" factor about him. He's shown that he's a winner, and can overcome adversity. This was on full display in the miraculous come-from-behind victory over Kansas City in last year's playoffs, where Luck and the Colts erased a massive second-half deficit to advance to the second round.
The Colts have upgraded Luck's receivers, signing former New York Giant Hakeem Nicks to give their offense a bigger target in the redzone. Nicks joins last year's top wideout T.Y. Hilton (who has a very good rapport with Luck) and veteran Reggie Wayne (who returns from an ACL injury) to give the Colts a pretty versatile group.
Indianapolis needs to establish a ground game to help compliment what Luck is able to do through the air. They paid a heavy price to acquire Trent Richardson from the Cleveland Browns in a trade during the season, but Richardson was a complete disaster, averaging just 2.9 yards per carry while contributing only three rushing touchdowns. The team lost their most effective running back from last season, Donald Brown, to the Chargers in free agency, leaving veteran Ahmad Bradshaw as their best alternative to Richardson.
Defensively, the Colts will need to overcome the loss of safety Antoine Bethea, who performed at a Pro-Bowl level for them. They need last year's top free agent signee LaRon Landry to step up and have a much bigger impact for them than he did in his first year. Last year's top pick Bjoern Werner made very little impact, and the Colts hope he's able to show much improvement with a year under his belt.
Playing within such a week division, the Colts all but have a playoff ticket stamped. They're head and shoulders above every other team in this division. How well they stack up against the other heavy-weight teams in the conference remains to be seen. I don't think they're strong enough defensively to keep up with the other teams. They'll go as far as Luck can take them, and while their star quarterback's ability can't be underestimated, I think they're at least another year away from being true contenders in this conference.
Projected Finish: 11-5, 1st Place