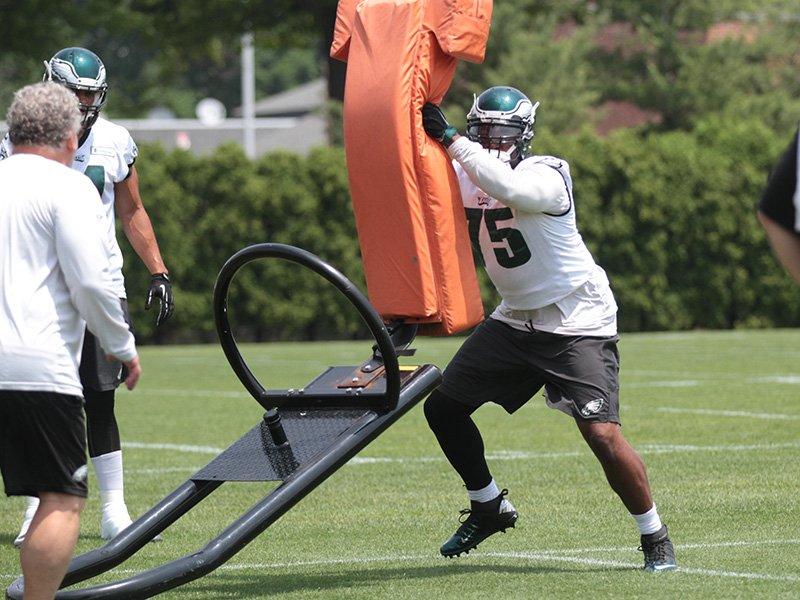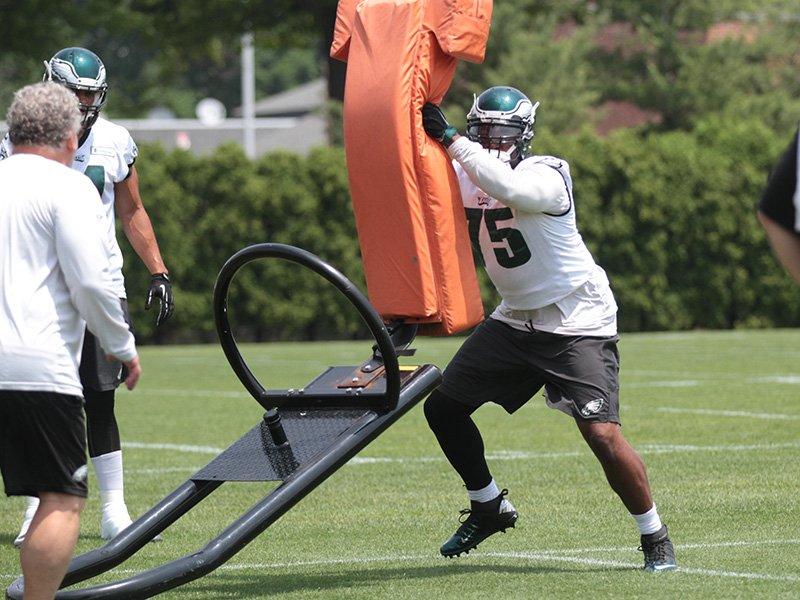 Pass defense is the most important part of defensive football in the NFL.  Stopping the run is great but if you can't stop the pass you get beat.  It was bombs away in the Eagles secondary last year and it was the main reason they were sitting at him looking at the playoffs. It looks like they will be greatly improved back there this time around, but they could have problems getting to the quarterback.
Outside linebacker Connor Barwin had a great year in 2014, as he led the NFC in sacks with 14.5, but will he be able to get to the passer just as effectively this time around.  Will Brandon Graham, the other starting outside linebacker, be up to the task as a pass rusher in his first year as a starter?
In the 3/4 scheme, the defensive line isn't going to put up big numbers in sacks because that's not the design of the defense, so you've got to get sack production from the outside linebackers.  I'm not confident that this defense will be able to get consistent pressure on the quarterback.
I want to see defensive coordinator Billy Davis get defensive end Vinny Curry on the field much more than he did a year ago.  Curry only played in 33% of the Eagles defensive plays, yet he was able to ring up 9 sacks.  How many times could Curry have gotten to the passer, if he had played 50 or 60% of the defensive plays?   Graham had 5.5 sacks as a part-time player.
Curry, who is listed at 6'3″ 280 pounds isn't big enough to be a 3/4 defensive end.   He would be starting if the Birds played a 4/3, but that's not going to happen because Chip Kelly prefers a 3/4.
In my opinion, the Eagles defensive personnel would be better in a 4-3 defense because it would allow the team's best defensive players, Fletcher Cox and Curry to shine.  I think Cox is their best defensive player and he would be unstoppable in a 4-3 right now.  They could line up Curry outside of him and it would make them nearly unblockable.   They would be one of the best pass rushing duos in the NFL.  I will get into that in-depth sometime.  Regardless, they've got to get Curry on the field more.
Games are decided by your pass defense, which is led by your pass rush.  Many times a pass rush will stop an offense and thereby end a game.  The pass rush forces turnovers and off target passes.
I would like to see Curry line up at outside linebacker in place of Graham at times.  Graham isn't out there because of his ability to cover receivers in pass coverage.  He's on the field because of his ability to get to the quarterback.
They must get their best passer rushers on the field as much as possible.  If you don't have defenders, who can get to the quarterback, it doesn't matter how good your secondary is because they're going to get to beat.  No secondary can cover receivers forever without a pass rush.
Just like Davis said the other day when talking about his three talented inside linebackers, DeMeco Ryans, Mychal Kendricks and Kiko Alonso, "they've got to get their best football players on the field".