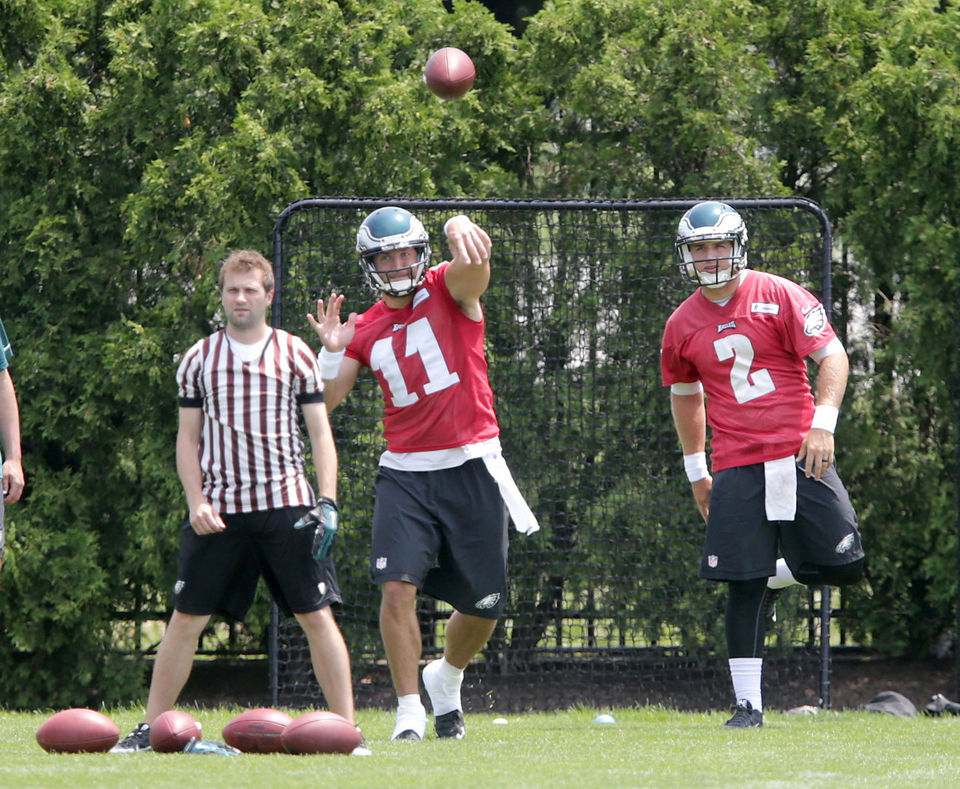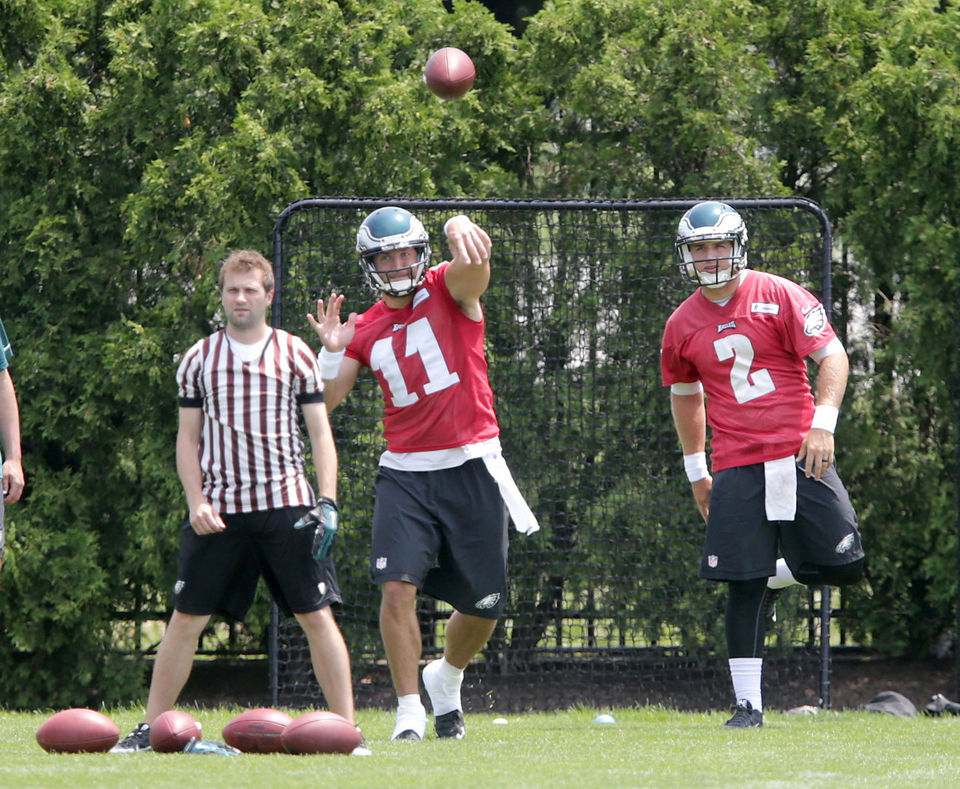 Eagles outside linebacker Brandon Graham is a good-natured guy, who loves to talk.  Media guys go by his locker have practice or a game and Graham starts talking.   He was in a talkative mood earlier this week and had quite a bit to say about his teammates, including quarterback Tim Tebow.
"I think Tim Tebow is going to shock a lot of people, because he is going to make the team," Graham told a Detroit radio host, "And I think he will play a lot."
I don't think Graham has any behind the scenes knowledge of Tebow making the team.   He's just giving his opinion, but anybody around the team can see that Chip Kelly and staff want to find a way to keep Tebow on the team.
Many times during practice, Tebow is pulling the ball down and running.  He's the only quarterback on the roster, who can run. A running quarterback was a key component of Chip Kelly's offense at Oregon.  He's had to abandon it in the NFL because he hasn't been able to find a quarterback, who can both run with the football and operate his offense.
I think they're going to bend over backwards to keep him on the roster, but I don't expect him to play a lot.
How do you think Matt Barkley feels about his teammate, Graham, saying he's going to be get beat out and cut?  Barkley and Tebow will be battling for the third quarterback spot.  Most of the time, teammates don't take sides in a battle like that, but Graham didn't think about it before he said it.
Next time, Brandon needs to think before making this kind of statement, but I do agree with him. The Eagles want Tebow on the roster.  His mere presence will force defensive coordinators to waste valuable time working on the option plays with the quarterback keeping the ball.
Graham believes he's going to have a breakout year and I wouldn't be shocked if he did.  I think he's flourishing in the Chip Kelly atmosphere where they stressed players carrying themselves like professionals, staying in share and constantly trying to get better.
"I want to breakout this year and show them what they been missing," Graham continued. "I've just been working so hard. Yesterday was so hard, I almost passed out. I was just going too hard because I was just thinking about a lot, as far as I just can't wait to get out there.
"I just really thank Chip Kelly because he got my mind right."