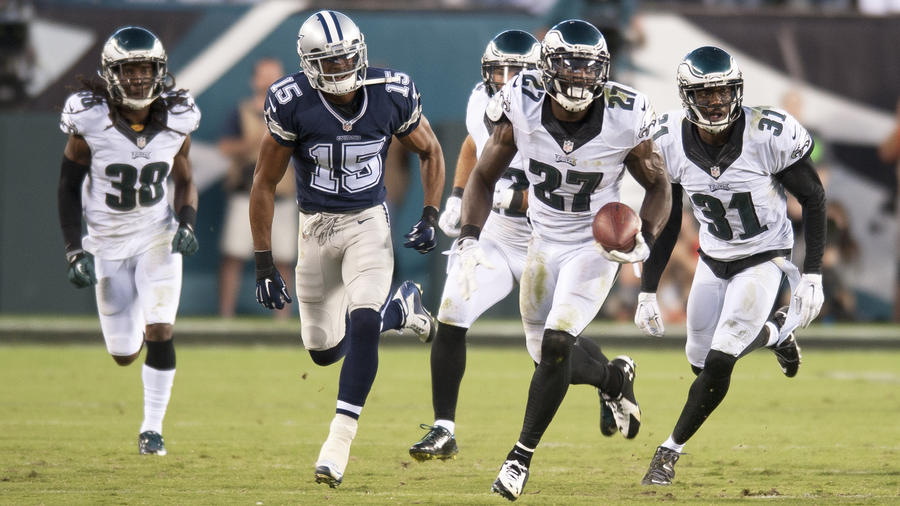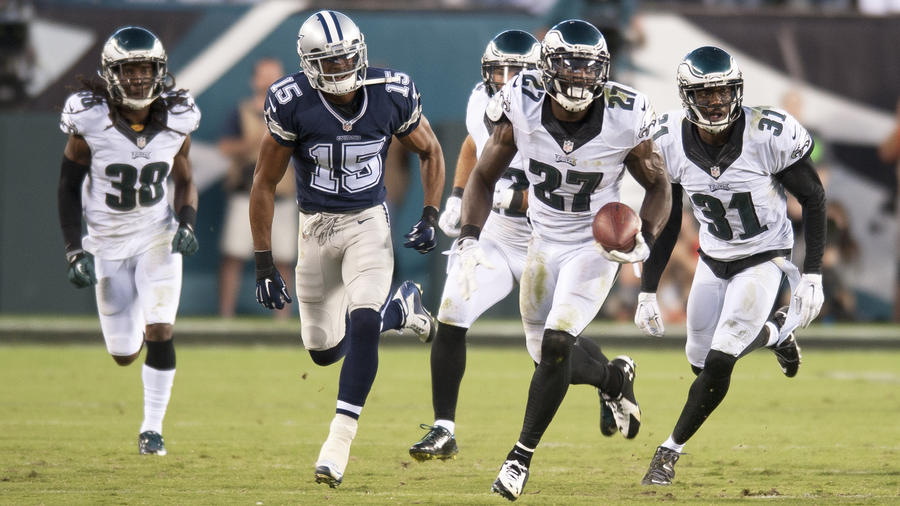 The Eagles are going to need some of the best players to step up this week and find a way to win this game against the Jets.  It doesn't look good, but so what.  They've dug themselves a hole by playing poorly in their first two games.  They can't afford to drop to 0-3.
The leaders and best players on the team like quarterback Sam Bradford, center Jason Kelce, left tackle Jason Peters, running back DeMarco Murray, defensive end Fletcher Cox, linebacker Conner Barwin, linebacker DeMeco Ryans, safety Malcolm Jenkins, safety Walter Thurmond and cornerback Byron Maxwell need to stand up and play the game of their lives.  They need to "will themselves to victory" by refusing to be beaten this weekend.  They're going to need to play smarter and harder than the Jets in this game and it won't be easy.  The Eagles offense especially the offensive line has to be more focused this week.
After looking at the video of the Dallas game, I think the offensive line signed a treaty with Cowboys linebacker #50 Sean Lee and agreed not to block him.
This team should take this game personal.  The rest of the league is laughing at the offense.  They've got to take the challenge and come out fighting.
This is going to be an ugly game.  The Eagles must win the turnover battle against New York.
The Jets are a good football team and they're playing good football, especially on the defensive side of the ball.  For that reason, this is probably going to be a low-scoring game.  The Eagles will have opportunities to win this football game, if they can take care of the football offensively.
Eagles quarterback Sam Bradford must be stay away from turnovers and the running backs and receivers, must carry the football securely because the Jets defenders go after the football every chance they get.   I wouldn't be surprised if turnovers decide this game.
I want to see Bradford show more toughness as one of the leaders of this football team.  His body language doesn't engender confidence.  I want him to jump up from a tackle or a sack with some fight in him.  Offenses usually take on the personality of their quarterbacks and this offense isn't showing much of anything right now.
There's more to quarterbacking than just throwing the football.   Leadership is supposed to be part of playing the quarterback position. The quarterback has to realize the rest of the team is looking at his every move.  When he talks to the press, he should be expressing supreme confidence that they can turn this thing around.