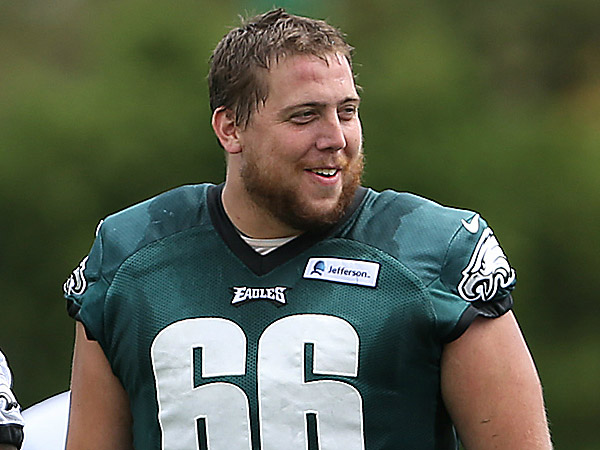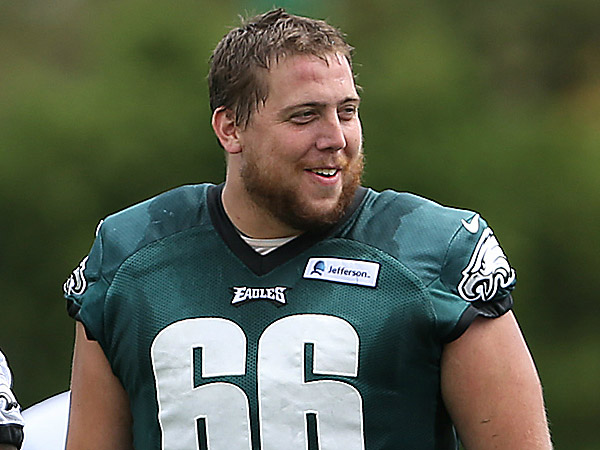 Eagles' starting right guard Andrew Gardner left Sunday's game against the Jets with a foot injury, and did not return.
The Eagles have now learned the extent of Gardner's injury, and the belief is that the he'll miss an extended period of time, and will likely be out for the season if his foot does require surgery.
The Eagles' offensive line, already with its issues, has now taken another blow. With Gardner now likely down for the year, the Birds will turn to Matt Tobin, who entered Training Camp in competition with Gardner for the starting role, but couldn't provide any kind of serious competition.
With Tobin forced into a starting role, the team's already questionable depth at the position becomes even more suspect. Dennis Kelly is now likely to be the first man off the bench should another injury occur.
This was one of the fears surrounding the offensive line entering the season. When Chip Kelly saw fit to release Evan Mathis, one of the fears was that if the Eagles suffered a serious injury to any of the offensive line positions, they'd be in some serious trouble.
The Birds have had enough troubles on the offensive line even with the starters healthy, losing starters to injury will only make those problems worse.